Christimas is just over a month away and while it may be tempting to slow down and relax, John Goddard says now is not the time to relax on your business targets and goals.

Blogger: John Goddard, general manager of marketing and sales at Rockend

It's that time of year again; Christmas is only six short weeks away. Most people take advantage of this time of year to slow down, go on holidays and relax. While it's important to have a break to recharge, now is not the time to relax your business targets and goals.
There is a perception that it's ok to slow down over the holidays and most business owners expect this from their teams. However, our industry never slows down, especially over the New Year when there is churn in the rental market. There are always tenants to place and there is always the opportunity to grow your rent roll.
It's important to recognise that if you set lower expectations, your team will meet them. If you allow the belief to spread in your agency that Christmas is expected to be slow then that is the result that you will see. It's not unlike an athlete running a 100 metre sprint. If they were to slow down over the last 20 metres, the work that they put into the previous 80 metres, not to mention the months or even years of training that had come prior to that last 20 metres would all be made irrelevant. It all comes down to that last 20 metres, or the last six weeks of the year.
Make sure your team know their targets for December. It's important to recognise that most will take some time off and that's good but it's also not an excuse for lower productivity for the month leading up to Christmas. December is the time to push harder so you can meet your targets despite the holidays. Set the expectation now so you get the result that you deserve.
---
About John Goddard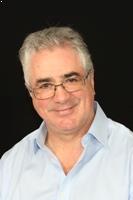 John has been with Rockend since 2004. He is a Chartered Engineer with a BSc (Hon) from the University of Hertfordshire in Industrial Engineering and an MA in Research Methods from Macquarie University. Prior to joining Rockend, John held engineering, consulting and sales leadership positions in companies including BOC, Coopers & Lybrand, Hewlett-Packard and Telstra.
During his time as CEO, John led Rockend through a period of significant change to become the clear market leader in property and strata management software solutions. Client numbers increased x 3, revenues x 5 and net operating profit x 8. Improvements were achieved through six main strategies: a complete brand refresh; development of a national sales team; recruiting and developing a new leadership team; building a customer service culture second to none; deploying a companywide CRM/ERP platform, and most important of all, implementing innovative staff engagement and development programs.
As the current General Manager of Sales and Marketing John's continuing priority is establishing successful business partnerships to help real estate and strata management businesses grow and maximise profits.
Make sure you never miss an episode by subscribing to us now on iTunes
And dont't forget to leave REB a review!

Listen to other installment of the Real Estate Business Podcast