Being in real estate is a funny, sometimes frustrating career …. We come across all types, good/bad, funny/nasty, boring/eccentric.
Blogger: Lisa Indge, managing director and founder, Let's Rent
One day, I was called upon to provide a rental valuation for a new client in an expensive suburb close to the city. Upon arrival I was greeted by an intoxicated husband and somewhat embarrassed wife. It wasn't like it was 5pm, it was early afternoon. Perhaps they had been out to lunch I wondered. The wife proceeded to show me around the four-storey property and as we ascended the stairs I wondered about other guests in the house and the faint sound of pleasure. What to say when we entered the main bedroom to find a pornographic film playing loudly and a dishevelled bed…… ? She turned it off, chastised the husband and we carried on as if nothing out of the ordinary had occurred.
When dealing with difficult issues in relation to a vacate inspection recently, we had trouble keeping a straight face when the tenant said, "I work for a top 20 ASX company you know!". Wouldn't you love to put professionalism aside just once to give the response you really feel like saying. Instead we decided later to have a group discussion about what that statement really meant in the context of the discussion. Our conclusion was that he was feeling like he needed back up and was on shaky ground with his argument. Of course we did have a bit of fun with it before that!
There was another not so funny incident when a tenant specifically came to abuse me for not sending him an email I had promised to send before close of business. He had wound himself up to such an extent that he became personally abusive and for the first time in my life I had feared the outcome. We submitted a report to local police the next day and made sure he knew the police advice was to ban him from the office and contact them immediately if he returned. I had in fact sent him the email about 20 minutes before he arrived…..
Talk about frustrating…. The tenant who does not understand, no I mean does not accept, that they have signed a legal document, the lease, stating that they have to pay rent fortnightly in advance. But that does not suit me … that is not fair … I don't agree with you … can't you just ask the owner. I'm sure you thought I was talking about a tenant perhaps out of work or receiving a pension. No, this is a tenant paying nearly $1,600 per week in rent who wants to pay weekly. What was not fair was that the owner had to pay us to take the tenant to tribunal for a complying order to ensure rent was paid on time and for the appropriate amount. Quite frankly a massive waste of everyone's time!
It's no wonder we need such patience, problem solving and conflict resolution skills. Hats off to all the property managers who stick with it and act with professionalism!
---
Lisa Indge, managing director and founder of Let's Rent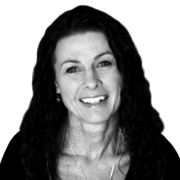 Let's Rent was founded in order to create a better way for landlords and tenants to facilitate mutually beneficial relationships. We have an in depth working knowledge and experience specialising in leasing and property management. Past experience has taught us that many investors and home owners are increasingly frustrated with agents putting greater priority on the sale of a property rather than its actual management. Let's Rent offers a more direct, customer service focus in property management connecting owners and tenants with what they need, without any of the stuff they don't! That means no hidden agendas and no sales people. Just specific, hands-on service from dedicated renting specialists.
Make sure you never miss an episode by subscribing to us now on iTunes
And dont't forget to leave REB a review!

Listen to other installment of the Real Estate Business Podcast