With every quality relationship, these guidelines are in place, often we call them boundaries or expectations and to be effective must be understood and agreed to by both parties.
 Blogger: Fiona Blayney, managing director, Blayney Potential Plus
Once you have created your service offering and guidelines, you must ensure that not only is it known by your team but also your clients.
Not sure if they know? A few questions will help you find out.
Do you get complaints in your business about non-returned phone calls or emails?
Does your receptionist receive three calls from the same client in one day chasing the property manager?
Do tenants regularly call following up on repair requests?
Is your day taken up with 50 per cent or more reactive activities?
If the answer is yes to any one of these questions then communication expectations have not been sent, understood or agreed with by your client.
In order to reverse this, it's time to review/create a documented set of communication expectations and a communication procedure.
1. Set response time scales – minimum standards of communication that clients can expect
2. Set response methods – what methods will be used to communicate, what proactive communication will occur
3. Review systems – ensure communication points are dotted throughout every procedure keeping clients advised of activity on their property
---
About Fiona Blayney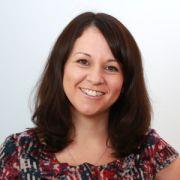 Fiona Blayney is the managing director of the highly successful consultancy, coaching and training business Blayney Potential Plus, specialising in estate agency services in Australia, New Zealand, the UK and the US. Over the past eight years she has developed a reputation for being one of the best business strategy and growth specialists around.
Fiona's energetic and motivational presence has ensured her popularity at industry events. She regularly performs keynote presentations for many of the leading industry groups both in Australia and abroad, including the National Association of Realtors (NAR) in the US and the National Association of Estate Agents, England and Scotland.
Make sure you never miss an episode by subscribing to us now on iTunes
And dont't forget to leave REB a review!

Listen to other installment of the Real Estate Business Podcast