With conference season in full swing, and of course ARPM 2014 (Australasian Residential Property Management Conference) just around the corner, it is important to make sure the time spent away from the office is both productive and effective.
Blogger: Hermione Gardiner, business manager, Real+
If you're going to spend money to sacrifice a significant portion of valuable time that could be spent taking action, then we'd better make it worthwhile!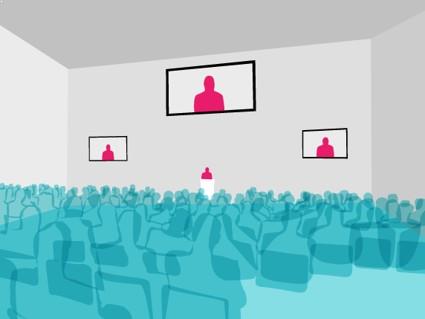 I'm a huge believer of taking time out to work ON the business instead of IN the business, but we get so busy keeping up day to day that we often forget to put time aside to develop and improve our service, systems and ourselves – time purely committed to getting better at what we do and how we do it.
So with this committed time, it's important to me to be as organised as possible leading into the conference or training event so you can focus, actively listen and take in as much as possible; as well as ensuring that you walk away with tangible outcomes, projects to action and new ideas to implement.
Of course post-conference, we want to feel that we have got value for our money and time spent. So how do you measure the value of a conference? Is it the number of new ideas written down? Is it the number of business cards collected? Old relationships rekindled? Time spent brainstorming with your team? Are you just relieved to sit still and listen to someone else for a change?
The defining points of value may be different for everyone, but to assist you in getting the most out of your next property management conference or training event I have a great handy document of the 'Top 10 tips to get the most out of conferences and training events' – simply click here and we'll shoot it over!
We are holding a free webinar next Wednesday to help you maximise your conference experience. However, this session is ONLY open to you if you've booked tickets to ARPM 14.
---
About Hermione
Hermione has been part of the real estate industry for over 10 years. From property management to corporate leasing, new business and team management. She has successfully managed a broad range of clientele and delivered winning new business growth strategies. 
Excelling in areas of team training, leasing product development and implementation of new software, her invaluable skills have led her to Real+ where she is passionate about assisting clients to achieve their maximum potential through the online learning experience, Real Plus.
Make sure you never miss an episode by subscribing to us now on iTunes
And dont't forget to leave REB a review!

Listen to other installment of the Real Estate Business Podcast