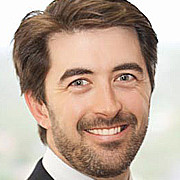 I believe there will be a great deal of change in the way property managers communicate with owners and tenants in the future. Agencies will need to keep up with these changes to be able to offer the service owners and tenants will come to expect.
If you think about customer service in very simple terms, communication is the key. Offering a great service is definitely a very important aspect, but are you communicating that service? It is almost like the philosophical thought 'If a tree falls in a forest and no one is around to hear it, does it make a sound?'. If you're offering the best service and you're not communicating that with your clients, are you really getting any value out of the effort you're putting in?
Advancements in technology mean automation is becoming more and more common. Software now allows users to complete tasks in mere minutes that used to take hours. The goal of software automation is to save you time and allow you to focus on other more productive and personal tasks. At the moment, the property manager or investor is the centre point of all communications. Every communication travels through the person who is managing the property, from tenant enquiries to sending information out to tradesmen. This creates a bottleneck as the investor or property manager is spending a large portion of their time handling mundane interactions. Future technological advancements will cause a shift towards being far more open with communication platforms. This opens up the possibility for more system-generated communications.
The online aspect is also important to consider. People want access to their data anywhere and at any time. Within two to four years most people will be accessing their core personal or business system through a mobile device. Everyone is going to be able to do more with less thanks to the sharing of, and greater access to, information. Consumers will continue to want more. More information and easy access to it. Property managers will need to make sure that they are in the position to provide that information.
While there is existing technology to assist with automated communications, such as bulk emails and text messages, and online portals to securely share information, it is important to not over-automate the communication process. Personal interactions are incredibly valuable in business relationships, but it's about making those interactions count. Technology will allow you to bypass the mundane interactions and spend more time on the valuable ones.
Make sure you never miss an episode by subscribing to us now on iTunes
And dont't forget to leave REB a review!

Listen to other installment of the Real Estate Business Podcast