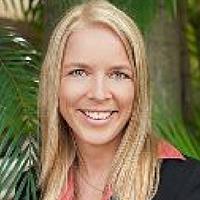 Doing a walk-through with your landlord while their property is vacant is a perfect time to provide them with feedback.
This is when they are not generating an income on the property and potentially have to use separate funds to pay the mortgage or other bills against the property. We understand this is a stressful time for the landlord but for some reason we forget to provide feedback, or it just becomes too hard when there have been no inspections.
Regardless of whether or not you have had inspections, you should always provide regular ongoing feedback to the owners while the property is vacant. The one question I get asked all the time is how often should I provide feedback to my landlord while the property is vacant?
The easiest way to answer that question is to ensure it is discussed during the sign-up process, but I recommend at least one phone call every week. BDMs have the opportunity to openly discuss this with the landlord during the sign-up process and prepare them for the worst possible outcome. 
From the very beginning, once you have discussed price and then move on to advertising, you need to ensure your landlord clearly understands that if the property has no enquiry in the first week you will call them to discuss the price. If your concern about price has been clearly illustrated in your listing presentation, you will have no trouble getting a price reduction when you need one. 
If you don't communicate with your landlord during the process, you give them no choice but to leave and go with the agency down the road that has been sending prospecting letters about the tenants they have waiting. 
The minute your property is listed online, other agencies with hungry BDMs want your management and are not afraid to do whatever they can to get it. So don't give landlords a reason to leave – be the best communicator you can and provide updates with information that supports your concerns. 
Make sure you never miss an episode by subscribing to us now on iTunes
And dont't forget to leave REB a review!

Listen to other installment of the Real Estate Business Podcast