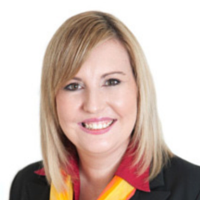 Since starting in real estate in 1998, I have seen a number of changes run through our industry, especially concerning how we advertise properties for lease and how we advertise our brand and ourselves.
In our local Cessnock/Kurri Kurri area there has been a shift from print media to the digital spaces of web and social media.
It was this trend that told us we needed to be working and communicating to our customers in different ways, and video seemed the best fit. 
With video communication you can engage people in a way that photos and text just can't.
For small-business owners like my husband Bryce and I, incorporating a video in our marketing presentations and digital pre-lists has brought our faces, voices, personality and passion into our work, while also demonstrating our authenticity to the role and revealing our "human side".
I have found demonstrating my services through video has actually validated my skills more so than just purely telling a client why I am the best choice for property manager. With our videos we provide a sneak peak that shows our clients what exactly we offer.
Perfect time
I use the video features in our digital prelisting kits, on Twitter, emailed to distribution lists, Pinterest, Facebook, YouTube and Google Plus, as well as at the bottom of our email signatures and we also embed them onto our office homepages. 
Don't skimp on the cost
We use a professional company for our video marketing, they are leaders in real estate marketing and understand how to promote our brand to ensure it gets us results and speaks to our clients in a personal and professional way.  
The ins and outs
Most shoots take one hour to complete and the video marketing team load all our scripts into an autocue, which means filming is really easy and we don't have to try and remember lines or what we want to say.
The video is then edited and delivered back to us within a couple of days and we are able to make any changes. We also load the videos to our YouTube channel with key words and headlines that have attracted over 1,000 views in just a few short months.
While at first it may be daunting to have a camera and a teleprompter in your face, the rewards and results and point of difference against other agents in your area can overcome all objections. I am in the process of making some more videos and I can honestly say these videos have helped me win business. The results I have had are not only great feedback from landlords and tenants, I have gained an advantage over my competitors and I have won business because of these videos, when it comes to a point of difference I am able to clearly identify this and provide visual proof that I am better then my competitors. 
---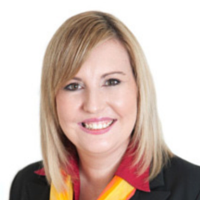 Mellissa Gibson first started in the real estate industry in 1998 and she has been with the LJ Hooker network since 2000. In 2010 she completed a Certificate IV in Property Services and became a licensed real estate agent. Melissa has worked in all facets of the industry, starting at the age of 18 in an administration/sales division progressing to property investment management to now the general manager overseeing the whole office, in particular the property management team. Mellissa prides herself on being an active member of the community, taking a great interest in local charities. In fact in 2012 and 2013 Melissa was a finalist for the prestigious Real Estate Institute of NSW John Grieg OAM award for her community service, as well in 2013 the recipient of the Cessnock City Council Australia Day Award for community service in the Cessnock area, signifying her devotion and commitment to the local community. Mellissa was also a national finalist in the 2014 REB Awards for Property Manager of The Year Regional and BDM of the Year, as well as a finalist in the LJ Hooker Awards for Property Investment Manager of the Year. 
Make sure you never miss an episode by subscribing to us now on iTunes
And dont't forget to leave REB a review!

Listen to other installment of the Real Estate Business Podcast