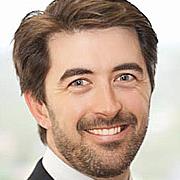 The audit is a compulsory annual requirement for all real estate offices in Australia. 
Gathering the essential documents together to provide the auditor with copies of every single report and preparing for their visit can be a time consuming and stressful process. There is no 'quick fix' solution to auditing but there are a few simple tips to help you through your next audit.
Tip one will sound simple - ensure your bank reconciliation is balanced! When requiring no adjustments this process is made much simpler for everyone involved. Record every transaction at the time it occurs to prevent confusion or simple human error. Mistakes do happen, tenants will forget to cancel their direct debit when they move out, bonds may not be repaid, and the list goes on. However, if you keep a record of all these incidents as they occur your accounts will remain reconciled well before any audit.
Tip number two - make sure all of monthly audit reports are easily accessible and in order to make both yours and the auditors lives easier. This is simply good record keeping and can be achieved by using an electronic document management system and making sure you file everything correctly. Remember, your auditor will take a random sample as well as looking at the big picture so always file everything correctly each day and not just at the end of the financial year.
The last tip I'll leave you with is for those using cloud based software. For these users the process leading up to an audit can be simplified by allowing the auditor 'read only' access to your trust accounting system where the relevant documents are stored and easily accessible. With their own access, an auditor can view and print the reports they require, such as trust trial balances, and can also track all changes that have been made in the system. Additionally, the auditor can carry out this process from their own office at a time that suits them, without causing interruption to you or the office. 
Make sure you never miss an episode by subscribing to us now on iTunes
And dont't forget to leave REB a review!

Listen to other installment of the Real Estate Business Podcast