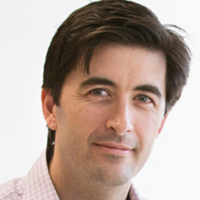 Last month I sat down with well-known accountancy firm Grant Thornton to discuss my thoughts on mid-sized companies in Australia for the G20 edition of The Australian. 
I have always been a strong supporter of small- to medium-sized businesses, having been a part of these companies for most of my working life. I believe there are many benefits associated with mid-sized businesses that are often overlooked.
Studies have shown a higher level of job satisfaction among employees of mid-sized businesses than those in larger firms. Much of this satisfaction is aligned with the flexible management styles mid-sized firms tend to employ. These businesses are not so large that they require rigid structures and procedures, but not so small that they have cash flow issues. This flexibility allows for workplace innovation, where leaders are open to change and new ways to improve the business.
With the hustle and bustle of today's society, it's easy to get caught up in an "all work and no play" mentality. The innovative nature of mid-sized companies often allows for varied working options, helping employees balance life and work. This flexibility has been linked with lower stress and higher levels of satisfaction among employees. People are the greatest asset of any business, so recognising their needs and catering to them has wide-reaching benefits.
These businesses also provide employees with more responsibility earlier in the role. Employees are not 'lost in the crowd'; management notices contributions and appreciates work early on. I've blogged before about the benefit of people being in a position to make a decision and see it happen, and how it ties back to the bigger business plan. People appreciate feeling autonomous, having more influence and being closer to the action.
The higher level of responsibility associated with most roles in these businesses allows for growth. Employees are often expected to learn and train on the job, which at first can be overwhelming, but ultimately increases their skill level. Taking an active approach to learning and upskilling an employee not only benefits your company but makes employees feel valued.
Mid-sized companies account for 25 per cent of the economy and employ 24 per cent of the Australian workforce. As the backbone of our workforce, they should be supported. I'm truly proud to be part of a mid-sized company, and look forward to seeing how these businesses evolve over the coming years.  
Make sure you never miss an episode by subscribing to us now on iTunes
And dont't forget to leave REB a review!

Listen to other installment of the Real Estate Business Podcast