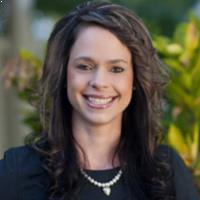 Life is about connecting and building long-lasting relationships with those around you, and I believe the workplace is no exception to this.
I have never believed in the 'sales type approach', rather placing a firm belief that a professional approach with a personal level of care builds and grows trust not only for the initial opportunities, but for the long-term results.
Connecting with clients on both a personal and professional level is vital to creating a solid foundation and therefore building a high level of trust. Facilitating a non-rushed environment, listening and treating clients like they are your sole client, are all keys to building a solid foundation. 
In a world where the concept of A.B.C (Always Be Closing) is driven into the core of most real estate agents, I believe there can be another alternative - A.B.E (Always Be Educating)
It will scream uncertainty, but I believe in swimming against the tide. As industry leaders and professionals, we have a responsibility to educate and take clients on a journey. Our role should be to focus on clients' individual needs and provide for them the best possible outcome for their situation. I specifically choose to never close on the day. I believe in building a level of trust that outweighs the 'sales-norm'. This is what they expect! Instead, I focus on my professional approach, industry experience, market knowledge and care for my clients' needs to gain the new business. 
Following up is crucial to the everyday role of a business development manager. This is where I also believe the A.B.E approach works effectively. Go the extra mile in providing value-added information. Be the expert leader and self-educate not only yourself but your clients to gain the respect and then ultimately the business. Relevant information provided to a prospective client is appreciated and multiplies the effect of a long-lasting relationship. Why wait until business is secured to grow that repore and trust?
2014 brought many challenges and worthwhile results. I was able to achieve many personal goals through hard work, follow up and commitment. 278 new managements for 2014 was an exciting achievement, yet being passionate about real estate for me is not only about the numbers; it's the people. To create consistent, long-lasting results, I believe the focus needs to return to the client and their investment needs. 
Make sure you never miss an episode by subscribing to us now on iTunes
And dont't forget to leave REB a review!

Listen to other installment of the Real Estate Business Podcast