One of the most important parts of what we do as property managers is building relationships. We build relationships every day with owners, tenants, tradesman and each other. What we can forget is how important these relationships are when it comes to long-term and repeat business.
In an industry where so many companies offer the same service, what can you do to stand out? To us it's pretty simple - build that lasting relationship with every client from the beginning.
Here are five tips that may help;
1. It's a cliché, but LISTEN – This doesn't mean smiling and agreeing whilst you are actually thinking about how busy your day is or what you are having for dinner. If you are speaking with your client over the phone, go into a separate room or office and close the door, don't have your phone or emails in front of you (I can always tell when someone I am talking to is reading an email from someone else!) If you are meeting them face to face, have your phone turned off and be in the moment. It's amazing the information a client can tell you in the first conversation, this can be the difference between offering the level of service they want or losing a management.
2. Learn what makes your clients tick – With a client, new or existing, there is always a lot to learn. What is important to your client? What motivates them? Do they want to see the rent paid on time because their mortgage comes out two days later? Do they want a long-term tenant or a rent increase every 6-12 months? If you find out what your clients' needs are you can manage their expectations and deliver a personalised service that will make them never want to work with anyone else. 
3. Show an interest in their lives – How much do you know about your clients? Are they married? Do they have kids? What do they do for a living? Do they have a new job? This is all priceless information and the secret is to make notes on any of the above and ask how the kids are. If a client knows you remember and care about what is going on in their life, it will make your job so much easier. Think about yourself; do you want to deal with someone who takes an interest in who you are, or someone that barely remembers your name? 
4. Communication – This is one of the main gripes I receive from new clients when we take over the management of their properties. They usually haven't heard from their property manager for two weeks whilst the property is vacant, they approved maintenance on a property six weeks ago and still don't know if it's been done. If you are leasing a client's property for the first time or the 40th time, if it's a new client or a client that has been with you for 10 years you must update them regularly and include them in what is happening. It's the small things that we receive the best feedback on; an SMS after open for inspections to advise how many people have come through, a quick call when a tenant has moved in, or an email to advise a plumber has been actioned. 
5. Thank your clients – You don't need to shower them with gifts every year, but send them a card on a special anniversary; for example, send them movie tickets and a handwritten card because they have been your client for 12 months. We run a few events for our long-term clients each year, just to thank them for their ongoing support; it's a great way for them to feel like they are part of the business and family.
Customers come and go, but you can have clients for life if you care and show them some love!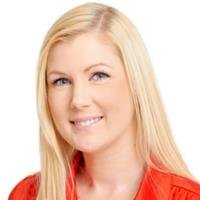 Samantha Taylor is Metro Property Management's New Business Manager and has worked within the amazing Metro team for more than 7 yrs. Apart from being a fully licensed agent the exceptional customer service skills that she has developed over her years are second to none and are commented on regularly by her clients. Samantha believes carefully guiding new & experienced investors through the complex world of choosing a property manager, and ensuring they receive the best service possible, is the key to her success. Samantha encourages other young women in the property management industry to be supportive and passionate about their industry and is part of the REIV Young Agents group.
Make sure you never miss an episode by subscribing to us now on iTunes
And dont't forget to leave REB a review!

Listen to other installment of the Real Estate Business Podcast