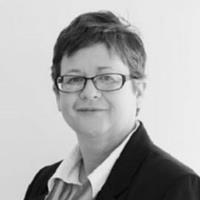 The listing presentation is a property managers moment to show a prospective owner what you are worth.  It may be a cliché, but first impressions should always be the best impression.
So your proposal/listing presentation needs to be a well-presented, informative and professional document.  Landlords are not concerned with what the market did a year ago; they will want to know what the market is doing currently and even where the future trends may be headed.  Always ensure that you are using the most recent statistics available.
How you present your services or how your staff present themselves is crucial. The presentation should, and must tell them what they need to know to rent the property for the highest possible price in the shortest possible time.  The key is to be professional, let them ask [the] questions they want, but always have your scripts and dialogues you need to ask in order to service them well as landlords. It is usually best to try and let them give you as much detail as possible in the beginning – this way they usually have all their questions answered and they will hopefully feel comfortable with you and what they are being told.
Provide and show confidence in your ability to be their property manager and look after their investment.   
Once I finally found my powerful listing presentation my entire business changed because I now feel enthused and confident with every listing presentation. It has shown me a new aspect to building a relationship with a client – I now know how to listen for the real motives people have for wanting to invest or rent, which helps me to ask the right questions that then leads to a positive result for both the owner and myself.
Make sure you never miss an episode by subscribing to us now on iTunes
And dont't forget to leave REB a review!

Listen to other installment of the Real Estate Business Podcast
A former Gold Coast real estate director has been arrested at the airport and ch...
The Reserve Bank of Australia has made its official interest rate call for Augus...
McGrath Estate Agents has recruited an acclaimed top-tier agent to its company-o...
There has been a lot of talk regarding social media strategies and ways that age...
One of Australia's top networks has reinforced its commitment to customer serv...
One of Australia's most established networks has launched a national competiti...