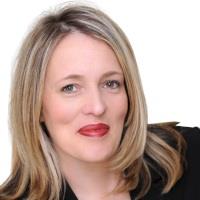 A
s a recruiter of 13 years, it is fulfilling to see the success of my clients. While the saying "snooze, you lose" is relevant in recruitment, moving too quickly can prove to be a bad move.
Slowing down the recruitment process and taking the time to ensure your candidates are the right fit for your office saves not only valuable time, but also money.
Here are some of my main tips for ensuring you're getting the right candidates:
Never offer a role to a candidate at the first interview; candidates tend to agree to everything under the pressure of an interview and later regret their choices. Allowing them to walk away and be sure they made the right decision will save you time.
Look at ways your office can source candidates from other industries, then train and develop them to suit your company. Candidates from a different background bring with them transferable skills as well as contributing something new to your company. RECD have been active in this area and our results have been a 100 per cent successful.
In today's market place, candidates can often have between 10-12 interviews within three days. Enlisting the help of a recruiter helps in navigating and negotiating your way to securing the candidate you want.
Reference checks: ensure you're getting in touch with referees immediately after meeting candidates. Often referees can be difficult to get in touch with, so it is important to be persistent and chase them up.
Relationship building: develop a strong relationship with a recruiter you trust and rely on, and one who understands your business and the candidates within it. This ensures you're being given candidates who are the right fit for your company.
Personality profiling: this can be a great tool for gaining insight into a candidate and deciding if they will suit your company culture. Though helpful, I don't recommend relying on these tests to make your overall decision. RECD also offers this service to our clients.
Stay loyal: when searching for candidates, don't use several recruitment agencies at once. Stick to the one that will give you the right results. This way you will ensure you receive the best possible service. As agents you all understand what it is like when working with a vendor or landlord who open-list their property with several agents.
Exit interviews: these are extremely important and at RECD we assist with the process.
Make sure you never miss an episode by subscribing to us now on iTunes
And dont't forget to leave REB a review!

Listen to other installment of the Real Estate Business Podcast