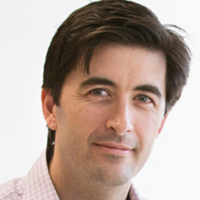 What makes a company a great place to work? It is the age-old question every organisation is asking, but in all honesty there is no fixed answer.
Some businesses may have a live-in personal trainer or a gourmet chef at their disposal, but do these perks engage staff and improve the company culture?
"Company culture" is a hot buzzword in the business world at the moment. Essentially, it is the organisational behaviours of employees and their attitudes to their place of work. Although situational factors such as complimentary food, parking and movie tickets may boost staff morale, this is very much a short-term strategy. The core of your company culture lies with your staff; understanding their values and motivations and determining ways to engage them in your workplace. Once these areas are identified, targeted and practised, you are on track to creating a great company culture.
Taking the time to understand your peer's personal and professional ambitions helps determine the best learning path for each staff member. Identifying and outlining key goals for the coming six to 12 months structures learning and development for the individual. Aligning these objectives with the wider business strategy makes the goals more achievable and measurable.
Investing in an education and development program engages staff and helps them reach their personal and professional goals. We believe enriching staff with learning and development fosters a productive and enjoyable work environment.
At Rockend we have established a learning and development program called Building Blocks, which is part of a larger internal business philosophy that values and encourages active and ongoing education for all staff. Through this program we actively encourage the learning and development of each individual  – and have based our company culture on this foundation.
Through this program we ensure all staff are continually challenged and engaged with their roles.  It has been proven that individuals who are disengaged from their role are emotionally disconnected from their workplace.  Not only will disengaged employees become less productive, they are also highly likely to leave their role.  Defining the individual's engagement level helps to create a structured learning and development program.  This, in turn, determines if the employee is the best fit for the company and role, helping preserve your company culture.
So what is your company culture and are you happy with it? If not, identify the weaker areas of your business and build a 12-month action plan to improve it. Take the time to ascertain your team members' personal and professional goals and determine the best ways for your business to help them achieve these. Simply understanding the desires of your staff can improve your company culture and create a great work environment
Make sure you never miss an episode by subscribing to us now on iTunes
And dont't forget to leave REB a review!

Listen to other installment of the Real Estate Business Podcast