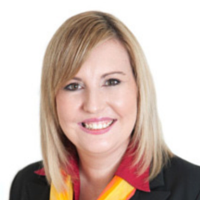 How would you respond?
After 17 years in property management, I can safely say just about every office will have a policy and procedures manual about rent arrears. My office definitely has one that helps us to keep a zero arrears policy.
But what happens if a tenant says to you "I can't pay my bills, I can't pay my rent, I don't know what to do, I need help".
After a discussion with my team, asking them the same question, I felt I needed to implement an information booklet with scripts and dialogue training on financial hardship, as well as add this to our current arrears policy and procedures that will offer information to tenants in this situation. 
We offer this information in a non-judgemental way, to help provide better customer service, build longer-lasting relationships and a more successful business. Our office has had this in place now for more than 12 months and have had some very positive outcomes. 
Since implementing this information booklet and scripts and dialogues, my team feel more confident in how to best respond to a tenant facing financial hardship. It has helped build confidence to communicate effectively between tenant and landlord and will bring proven results for you, your tenant and your landlord. 
In our information booklet we have:
Our state's housing service contact details 
Legal Aid NSW contact detail
Beyond Blue contact details  
Centrelink contact details 
Our local Samaritans Office – it often help local families in need to help pay their rent up to date 
If the tenant has concerns about water, gas or electricity bills, ask their provider about assistance packages – most have special programs to help consumers experiencing financial difficulty. 
Financial counselling contact details
A lot of people may not realise that counselling is available to support and assist people in financial difficulty. They work in community organisations and their services are free, independent and confidential.
Financial counsellors have extensive knowledge in areas such as law and policy, including consumer credit law, debt enforcement practices, the bankruptcy regime, industry hardship policies and government concession frameworks.
I strongly encourage every property management team to create their own scripts and dialogues and information booklet or sheets that can assist you, your team, tenant and landlord. 
Make sure you never miss an episode by subscribing to us now on iTunes
And dont't forget to leave REB a review!

Listen to other installment of the Real Estate Business Podcast