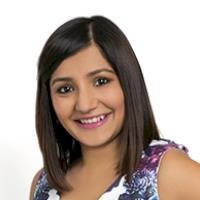 There is estimated to be about 30,000 new apartments and units being built in Brisbane for completion in 2015. A large percentage of these new builds is marketed to Chinese and international buyers.
The issue I think we are going to face, from a property management point of view, is that as some of these new developments are being bought by foreign investors, a "rental guarantee" may be offered.
I see that this as having a negative impact on the rental market. Once you give an investor a rental return figure early in the development and purchase phase, they expect that return upon completion and settlement – and this poses an issue.
With interest rates at a record low, I have seen an increase in tenants not renewing their tenancies, and in some cases breaking their lease, to purchase a home and take advantage of the low rates. This has had an impact on vacancy rates in Brisbane's inner city.
There is still a large number of renters in the market, but their expectations of their rental property's features has also increased. They come to open homes with a mental check list and are hesitant to apply for a property if it does not meet their needs. Why would they, with so many properties to choose from?
With thousands of properties becoming available in 2015 and the low interest rates, rental return expectations need to be realistic in order to ensure minimum vacancy periods. I am finding rental prices are being reduced now more than ever to accommodate the market and to minimise vacancy periods, to help ensure the landlords have an income stream from their investment.
Investors also need to keep in mind that inner-city living will not appeal to everyone and may only attract tenants such as professional couples, students or the single executive. But how many of these "attractive" tenants are out there? 
Sydney, Melbourne and the other states are not experiencing the flat rental market we face in Brisbane. From other states you hear about lines of prospective tenants at open homes eager to rent – something I haven't seen in Brisbane since December 2014. Maybe it's because it is a lot harder to buy your first home or similar in Sydney and Melbourne than it is in Brisbane.
Being an optimist, I am sure tenants will soon line up for Brisbane's new apartments.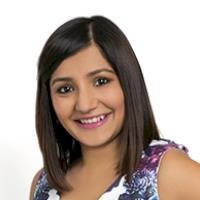 Ranita Patel sets the benchmark in property management. Her passion for property and desire to provide her clients with upfront, proactive and professional service and advice has seen her excel in real estate. Her achievements have been recognised with one of Australia's most prestigious awards. Ranita is the REIA Australian Property Manager of the Year 2013, and the REIQ Queensland Property Manager of the Year 2013.
With meticulously refined skills in customer service and legislative compliance, her professionalism brings ease to her forever growing and valued clients.
Make sure you never miss an episode by subscribing to us now on iTunes
And dont't forget to leave REB a review!

Listen to other installment of the Real Estate Business Podcast