Oh, Excel. Look at you with your hundreds of columns and fancy mathematical equations. Why do you look so professional when really you're making property managers' lives hell?
It's because Excel was not made for trust accounting. In fact, it's probably costing you time and increasing your stress-related computer rage. You might justify using spreadsheets because you only have a small rent roll, or because it's what your predecessors used, or because you think that using software would be costly and just not worth it. So why is Excel so bad for your business? 

Excel is not an intuitive system                                                                                                 
While it's great for manually typing data into tiny rectangles, spreadsheets are not made for automatically generating invoices that you can print or email your tenants, owners or suppliers. Due to the lack of a central database with multiple components, you enter your data into one spreadsheet, then in another for tenant records, then another for receipt records etc. Talk about triple handling! So while it's easy to create a spreadsheet, trying to actually turn it into a fully operational trust accounting tool is not (unless you're some spreadsheet master). 
Your audit trail is a mess
If multiple people are accessing different spreadsheets, you are unable to track who has made changes, if data has been deleted, or if anyone is shifting numbers around. Worse thing is, if you save your work on your computer and it crashes, you're more than likely to crash out of horror as well. 
Using spreadsheets for tasks that they weren't built for is a long and windy path to go down. We live in a time where there are simple online tools that can help with correctly managing your trust account which cost less than $2 a day (that's less than a coffee made by your local hipster with facial hair thicker than Santa's). Tools that after the click of your mouse, can disburse multiple contacts, store all your data securely online, track who has made changes to your data and generate comprehensive reports. So it's up to you. Will you continue to waste hours managing data with spreadsheets, or join the online property management software gang?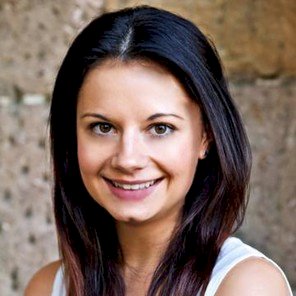 Emma Shean is part of the PropertyMe team, a new online trust accounting app for property managers. After completing her communications degree, Emma worked across many large consumer and real estate companies before heading off to London to work with the Federation of Master Builders. Since returning to the sunny shores of Sydney, Emma has found her place in the exciting start-up culture of PropertyMe, where simplicity and the latest technology are vital to ensure the ease of managing a trust account, suppliers, tenants and owners within the app. 
Make sure you never miss an episode by subscribing to us now on iTunes
And dont't forget to leave REB a review!

Listen to other installment of the Real Estate Business Podcast