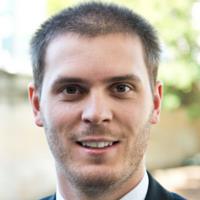 In my last blog, I touched on the best ways that I have found to eliminate distractions. It's all well and good to reduce the number of people interrupting you, but what do you do with all that saved time? 
For me, I keep a to-do list of EVERYTHING. And I kid you not, I mean everything. If I can't get to it then and there, I write it down on my list with a date and time received, then action it at the next best opportunity. This is really handy for those times where you find yourself sitting in front of your computer thinking, 'where am I up to? What should I do next?'. 
I use to waste so much time sitting at my desk with a brain full of things, but not knowing where to start. I felt overwhelmed and lost. Now, I look at my list, find a couple of quick easy things to get me back on a roll and keep moving through my day.
That's right; sometimes I find it easier to tick off a few emails or quick phone calls before I jump into the heavy stuff. It's just like weightlifting – you wouldn't go straight to the 150kg bench press without warming up, would you?
It's super-helpful with getting back to people and keeping my promises, too. If I didn't have a list, I don't know what I would do. My calendar is full of appointments, including following up on certain repairs, but my to-do list has mainly items that I haven't actioned.
Keeping on track can be hard without a sense of direction – and how many times have you forgotten to-do something because you just didn't write it down? 
It is hard to create good habits, but for me this is a must-do kind of chore. I don't know where I would be without my to-do list ... and that feeling at the end of the day, when you've conquered your to-do list? Almost as good as a glass of red or a pint of beer.
Cheers to that!
Make sure you never miss an episode by subscribing to us now on iTunes
And dont't forget to leave REB a review!

Listen to other installment of the Real Estate Business Podcast