The first thing to address is - what is a 'bad hire'?  What kind of person fits this description?  
Well to sum it up, a 'bad hire' is a person who doesn't have the experience required, produces a low standard of work, takes more sick days than others and doesn't fit in well with the rest of the team.  You know the kind of person we're talking about, right!!
Besides that, there's the lost clients/customers and business opportunities.
So how damaging is this to your business?
Cost estimates vary from a small business to a large company.  Generally, statistics show that at a minimum it costs a small business $8000.  For a larger company, this can escalate into tens and hundreds of thousands of dollars, depending on the extent of the damage this person causes.
To go through it in detail the 4 damaging effects of a 'bad hire' are:
1. Culture Fit
The person does not fit in with the rest of your team.  This is very noticeable in a smaller business where everyone works closely together.  They're like the 'bad apple spoils the barrel' definition.  A single bad influence can ruin what would otherwise remain good. Negativity from one person on the team can be infectious.  Before you know it, you could lose other valuable members of your team.
2. Productivity
This can be a knock-on effect of the low morale caused by this person's failure to fit in.  It can also be because they don't have the experience you were expecting them to have.  They may have misled you at the interview with how much they really know.  Maybe you didn't ask the right questions when checking with their referees.
3. Client/Customer Relations
Just like the morale of your team, a 'bad hire' can wreck your company's business and relationships with your clients/customers.  If this person can spoil the good attitude within your office, how do you think they'll be around your existing clients and any new business opportunities?
4. Cost
Add up the three previous effects and you come to this one.  The monetary cost to your business.  Depending on how long this person is with you and the damage they cause, the cost will vary. 
None of us are perfect and people can seem like they're the right fit for your business.  So if and when it happens, act fast to defuse the situation.  Don't let it cost you the loss of good staff, business and money.
It's important to note that if this happens to you more than just once in a while, then there is something fundamentally wrong with your hiring process. It is solvable though and certainly don't feel as if you're alone in this.
That's all from me today.  To get in touch with me directly regarding recruitment matters or your next job or vacancy, please email me at This email address is being protected from spambots. You need JavaScript enabled to view it.  If you've got this far, thanks for reading my article!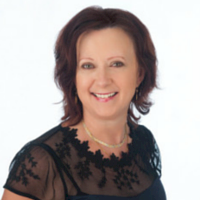 Paulette Steele is the owner of Real Positions. She matches the right people with the right positions and employers. She becomes an extension of your team. Whether it is a contract, casual or permanent role, she helps you solve your toughest talent challenges and matches your jobs with the best candidates. She wants to match people to their perfect job because she enjoys seeing people happy, engaged and living their best life. Her candidates aren't just numbers or names on her database. She takes the time to find out what they really want and advises accordingly.
Make sure you never miss an episode by subscribing to us now on iTunes
And dont't forget to leave REB a review!

Listen to other installment of the Real Estate Business Podcast