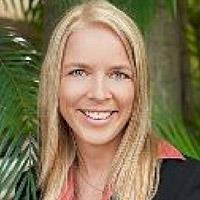 Positive and productive communication is the key to a strong business relationship. This is why it is vital that internal relationships in an agency are focused on as strongly as the relationships between the agency and clients. 
There are too many opportunities for poor communication in a workplace, and awareness of this is the first step toward discovering the issues and solving them within your own department. No matter how big or small your agency is, communication is always the main reason behind the complaints we receive.
If the BDM is not confident about the way the team members are communicating amongst themselves and with the landlords/tenants, it will be extremely difficult for them to sell the product and the property management department guarantee. 
Are my current clients happy with the level of communication they are receiving from the agency?
Do the property managers and support staff communicate with each other in a positive and productive manner?
If you have said no to the above two questions then, as a BDM, you need to bring that information to the attention of your principal. If your current landlords are complaining and individual property management department members are coming to you whingeing about each other, then you have a very clear communication problem and need to discuss the concerns. Organise a team meeting which includes internal training. 
The best way to ensure your PM department is engaging in effective communication with the landlords/tenants is to conduct client surveys and put a detailed follow up strategy in place. If you complete a short client service survey over the phone or by email, it will provide you with positive and negative information about your service and team. Once you have collated the information, you should hold a team meeting to share the feedback with everyone. If you find you have direct negative feedback about a team member's performance, it is important to bring it up with that person, but come up with a solution before you speak with them. While it is hard to give someone negative feedback it is vital for the growth of your PM department that you do. 
Don't forget to share and celebrate the positive feedback! Your team members will feel fantastic when they hear that the landlords are really happy. It will boost team moral and everyone will enjoy coming to work knowing they are making a difference.
The current landlords of a business are, unfortunately, often overlooked. However, it is important that they are happy with your service so that you can continue to get future business from them. Don't be scared to ask for feedback from your landlords and communicate with them to ensure they are happy with their property manager. 
During your conversation, take the time to ask them if they have any other investment properties in your area. You will be very surprised how many do have properties that are with other agents or privately managed. Current landlords will speak about you and, trust me, they will spread information to people when you least expect it.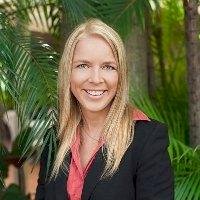 founder and mentor, BDM Academy
Tara commenced work as a trainee property manager following high school and after gaining valuable knowledge and experience became the business development manager at Wide Bay Prestige Properties.
Tara is dynamic, highly motivated and has a strong passion for business development. She has a very strong understanding and appreciates the importance of growth in the property management department.
Tara's major accomplishments include successfully securing 268 listings in one financial year and signing 30 new rental listings in one month.
In 2012, Tara won an all-expenses paid trip to Hamilton, New Zealand and spoke on a BDM panel at the REINZ National Conference.
Tara has previously spoken at the 2011 PPM National Conference about building your property management department and has written articles for the Property Management Journal and Real Estate Jobs Search, providing helpful tips for BDMs.
In 2013, Tara started the BDM Academy and has been contracted to consult for a variety companies throughout Australia and New Zealand. Tara's vast wealth of knowledge in property management growth is sure to interest real estate principals who are looking to grow their most valuable asset and income stream, their rental roll.
Make sure you never miss an episode by subscribing to us now on iTunes
And dont't forget to leave REB a review!

Listen to other installment of the Real Estate Business Podcast