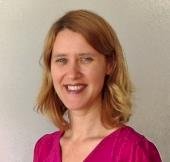 If you want social media marketing to work for your agency and showcase what makes you the best choice for landlords in your suburb, then you need to tap into one of your agency's best resources – your property managers.
Here are three great ideas that will give your agency amazing content for social media channels:
1. Keep a list of landlord FAQs Property managers hear all the questions from landlords and existing and prospective clients. There are usually some questions that get asked over and over. For example: How often is the rent transferred to my bank account? How much notice do I have to give my tenants? What can I do if the tenant consistently pays late? Which are the best types of tenants?
Get your property manager to jot down all the questions they are asked in a Word document as they answer them.
This can then be provided to the agency's marketing person to create a blog on your website that can be turned into multiple pieces of social content, such as:
Facebook posts
Twitter tweets
YouTube video
Instagram photo
Pinterest photos
2. Take more photos Property managers are regularly meeting landlords and tenants, and are out and about in the neighbourhood. If they have access to a reasonable camera (even in their smartphone), this time could be used to gather social media content:
If a landlord says they are very happy, quickly ask if you can take a photo with them
Take local area photos while out doing inspections – of cafes, shops, roadwork improvements, schools and parks
Your agency needs to show that you are the go-to knowledge base for your community. If PMs can take just one photo each time they go out, your agency will amass a great database of content for your social media.
3. Share maintenance tips Property managers are dealing with maintenance requests, usually a daily basis. Some of these requests are important and necessary, while others are more preventative. These easier-to-fix and preventative tips can be used to create some great content. 
Perhaps you could create 10 tips for tenants and 10 tips for landlords that cover basic tasks they can do to minimise maintenance issues.
These tips could be included in a welcome pack or welcome email for new tenants and landlords, and also be posted on your website and in your social media channels. This would create helpful and direct content talking to be specific needs of your customers.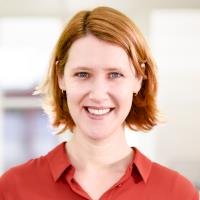 Fiona McEachran is the marketing manager for the Console range of real estate software at Onthehouse Holdings.
Fiona manages the Console team, driving the brand strategy and implementing the marketing tactics using both web and traditional advertising, promotions, events and campaigns.
Fiona has over 10 years' B2B and B2C marketing experience, and has led successful campaigns encompassing planning, website development, email marketing, SEO, SEM, direct mail, e-newsletters and more.
Console is the leading software provider for the real estate industry – offering property management, sales, CRM and website solutions.
Make sure you never miss an episode by subscribing to us now on iTunes
And dont't forget to leave REB a review!

Listen to other installment of the Real Estate Business Podcast