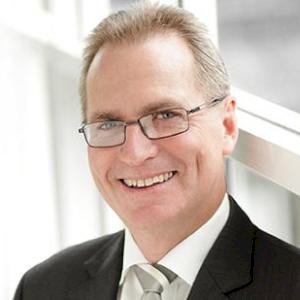 A move to Queensland could be just one more cold winter away for many southern capital city residents.
With the pricing differential between Sydney and to a slightly lesser extent Melbourne, where median home prices have recorded significant escalation and Brisbane is at the greatest point it has been in many years, I'm prepared to forecast a swell of migratory property buyers.
Sydney and Melbourne dwellers will set their sights on Brisbane, where owner occupiers may find 'more bang for their buck' and investors can look forward to good returns and positive gearing.
According to CoreLogic RP Data research, even the cheapest homes within 10 to 20 kilometres of the Sydney CBD continue to dwarf prices of similarly located houses in other capital cities.
The CoreLogic RP Data home value index as at 30 April had Sydney's median property price at $732,500, Melbourne's median property price was $555,000 and in Brisbane it was $452,000.
RBA decisions and interest rate activity in recent months even seems to have given the Sydney and, to a lesser extent, Melbourne housing markets a second wind.
Industry reports are of very strong auction results and fast private treaty sales.
It's possible a growing number of these sellers are already looking to more inviting climates.
I am certainly seeing examples of a stimulated Brisbane market on a weekly basis, and auction results are indicating that the upper end of the market is moving along with the rest.
One of our own RE/MAX agents, Juana Bernardo who predominantly sells in Brisbane's prime western suburbs had a massive May, selling four out of four properties under the hammer. Audiences at two of the properties were around 100-strong. A property with 12 registered bidders sold for $2.425 million and another with 27 registered bidders sold for $3.715 million.
Brisbane led rental yields as at 21 March with 4.6 per cent, while Sydney was at 3.5 per cent and Melbourne at 3.3 per cent.
I very recently spoke with a parking attendant at a very flash Gold Coast hotel, who appeared to love his job and claimed to be just working for the enjoyment of it. Until a short while ago he had been a stockbroker in Hornsby. He has been able to semi-retire to a luxury over-50s resort on the Gold Coast after selling his Sydney property.
Superannuation has possibly become the top dinner table conversation since the changes proposed in April this year. Many people may be realising that what they had planned to have heading into their financial future may not in fact be enough. Many may be looking at a better use of their dollars rather than having them tied up in Sydney property, for instance, and might prefer to top up their superannuation and broaden their investment strategies.
This northward migration is still in its early stages, and it will affect northern New South Wales as well as Queensland
Opportunities are being seen for both investors and residents, especially in areas attracting tourism. Economic conditions are favourable in that the lower Australian dollar is attracting more domestic and international tourists. Certainly on the Gold Coast, the Commonwealth Games in 2018 is fuelling optimism. On the Sunshine Coast, construction through health and retail infrastructure is leading the optimism though the overall economic base looks set to grow. These regions, and others, have strong futures.
Generally it's low vacancy rates and healthy rental yield that's attracting investors.
BIS Shrapnel's Robert Mellor has predicted big things for Brisbane, even going so far as to say earlier this year that Brisbane would outperform Sydney over a five-year period. He also suggested that tourist areas such as Cairns, the Gold Coast and the Sunshine Coast could see price rises.
There are affordable areas to live in Queensland though I acknowledge that lack of employment is a drawback. If you want an affordable place to buy that offers a great lifestyle and has good facilities on hand, they do exist - as long as you can find employment in the area or don't need it; and this includes many regional areas where the peak of the mining activity has passed, for example.
The pressure needs to come off south east Queensland through employment creation outside of Brisbane. Technology allows decentralisation more so than in the past, so perhaps incentives for more regional employment hubs could be introduced.
Regardless, investors and new residents will be attracted. The current price differential between Brisbane and Sydney, Brisbane and Melbourne, has buyers moving their sights to Brisbane.
Brisbane regional towns with strong economies and several tourism-based locations may be the 2015/16 market changers.
And birds don't only fly south for the winter. That's a fact.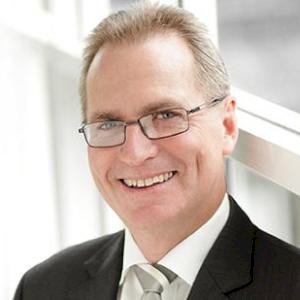 Michael Davoren has been in real estate for around four decades and held Senior Management positions and Directorships with major real estate groups in Australia and New Zealand. Michael has also held leadership positions in the industry having been President of both the Real Estate Institute of Queensland and the Real Estate Institute of Australia. He was an Executive Board member of the Chicago-based International Consortium of Real Estate Associations for five years. Michael is an Australian Property Finance (APF) Director, a New Zealand Property Finance (NZPF) Director and a Director of SQUIIZ.com.au. He co-owns RE/MAX Australia and RE/MAX New Zealand.
Make sure you never miss an episode by subscribing to us now on iTunes
And dont't forget to leave REB a review!

Listen to other installment of the Real Estate Business Podcast