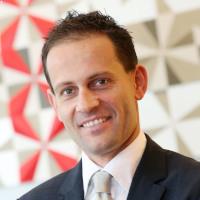 I've sold many real estate agencies and rent rolls. However, when I sit down with a prospective vendor for the first time, I ask "why do you want to sell?"
Here are some of the responses I get:
I'm only here a few days a week and when I am here all I do is manage staff issues, problems or questions.
I thought my children would buy the business, but they can't afford it now or aren't interested in running and owning it.
I'm not passionate about it any more and we're not doing as many sales as we used to do.
All the above responses centre on an underlying theme, and that is staff! Whether it's your own family or not, without great, loyal, hard working staff, your business cannot succeed in the long term. There comes a point in a staff member's life in your business when they are at the top of their game, but can you pick it? If you can, what are you doing about it?
Do the following with your staff:
Engage with them regularly. Not just work related. Find out what makes them tick.
Review their role regularly. They can't sustain 100 per cent all the time. Find out and ask what support, help or training they need.
Build a culture of success. Lead by example and act professionally. If you do this they will display a level of professionalism for your business to your customers and clients, which is what really counts.
Talk about their future with them. Find out who wants to lead, who wants to farm and who wants to hunt.
You're now on your way to retirement and building a business that can exist without you, perform without you and is the employer of choice.
The key to a successful retirement is to sell within. If you can't sell within, then a successful sale is having a purchaser that can't wait to buy your business and work with your great team!
Make sure you never miss an episode by subscribing to us now on iTunes
And dont't forget to leave REB a review!

Listen to other installment of the Real Estate Business Podcast