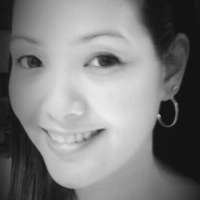 Whatever our position or job title is, each of us has a responsibility to ensure safety in the workplace.
It is true that every company spends a fortune on ensuring the office is safe for the people who report for work every day. There are also designated people who work hard, day and night, to make sure the workplace remains hazard-free. So what role do we, as individuals, play in office safety? Our role is actually quite simple. We need to make sure that the office is a safe place for us, our co-workers and our customers. Below are some tips to help with this task.
First, always be aware of your surroundings. Especially if you are at work alone. Make sure you have a working phone handy and can call for help when needed. Even though some jobs may seem like the least likely place to be broken into, robbed, etc. you always want to make sure you remain alert. A good example of this type of situation can be read about in this article. Always be aware of the appropriate place for equipment, furniture and materials. If you see anything out of place, there are two things that you can do. If it's something that you can correct by yourself, such as picking up trash that may cause someone to fall, then do so immediately. Otherwise, report it to your supervisor right away. For example, if there is spillage in the employee lounge, or gates that are supposed to be locked but aren't.
Next, always use tools or equipment properly. It is very important for your safety and those around you that you know how to use the office equipment appropriately. For example, if you are not sure how to use the fax machine, ask for help before operating it. You also need to be vigilant in reporting broken tools, equipment or machinery since it can be a danger to you or to someone else in the workplace. For example, an overheated copy machine can easily cause a fire.
You also need to be mindful of the emergency evacuation procedure and know where the emergency exits are. For instance, some companies train their employees to grab the emergency kit that contains a flashlight, a whistle and some first aid articles during an emergency. Other companies might give a tour of the office and point out the emergency exits to every guest. It is also important that exits are always accessible. If you see anything blocking the exit, report this right away. Having regularly scheduled drills is also important to make sure all employees know proper procedure in case of an emergency. Keeping track of all the practice drills completed may get overwhelming and this is when having good quality management system software would come in handy, as it would keep track of these drills and remind you when they are due.
If you are working in an office where safety gear is required, make sure that you comply with this requirement at all times. This gear is designed to keep you safe and to help you avoid having fatal accidents at work. Likewise, be aware and observe if everyone that you work with is wearing the proper safety gear as well. If they aren't, bring it to their attention.
Finally, and most importantly, make sure that you always get enough rest for work. Avoid unnecessary overtime that will result in you not getting a good night's sleep. Furthermore, make sure to take your breaks on time and encourage your colleagues to do the same.
Maintaining your safety at work can easily be accomplished. You just have to stay mindful of these simple tips as well as the policies and procedures implemented by your company.  Always remember that even though each person has a different position or title, office safety is everyone's responsibility.
Make sure you never miss an episode by subscribing to us now on iTunes
And dont't forget to leave REB a review!

Listen to other installment of the Real Estate Business Podcast