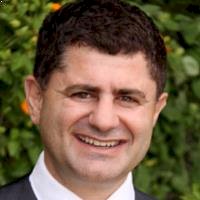 It's really not that long ago that social media became part of an agency; now I'm being invited to at least one or two real estate pages per day.
Let's say three years ago there was a huge push for an office to have a page, and everyone jumped on board and created a work page, problem being, they then didn't know what to do with it. It's quite funny really because website designers and social media experts charged a fee to open a page for you, but they too had no idea what to do with them for an agency, and you were all left to your own devices.
It's too often that you go to a real estate Facebook page and the last post was either two months ago or even a year ago; one post per month isn't even enough. So why have one at all? People these days are quite savvy when deciding which agent to use and they do all the background checks they can. Remember the Facebook icon you agreed upon having on your website that people can link to? Well if your office isn't being proactive with posting, maybe you should remove the symbol, or shut the page down. Now, I don't want to come across as being negative because I'm all for social media, in fact I was fighting my agency to have a page in which I, as the BDM, took charge of the management. As the BDM I was in charge of selling the services of the office, so I grabbed the bull by the horns and ran with it.
Here are four key points on how you can use your Facebook page well.
Fun. Keep it fun and show people that your office has a great culture; from celebrating birthdays, new staff members to fundraising days such as Jeans for Genes Day, which we just had. Let's not forget sporting events that your office may support or sponsor, turn up at some of the games, promote the team you sponsor and congratulate the team at the end of the game, win or lose, then post the pics on your page and encourage the parents and club to do the same (let them brand your office for you).
Advice and tips. Whatever you do, don't be scared to post tips relating to real estate on your page and don't be scared if a rival agent steals your idea (take it as a compliment, for starters). My BDMCoach page is forever giving rent roll advice out, or an update on my travels; people can at least see we have new ideas and are working in the industry. You now need to do the same for your office. Your page should be like a newsletter where you can give free advice on real estate. This could be a blog on the pitfalls of a bad tenant, how to claim your bond back, how to market your investment for higher returns, or even how to apply for a property or choose the right agent for your investment.
Property posting. Now, this can be my pet hate; it's personal, but I can't stand seeing agencies advertising on Facebook. It's okay if you mix it with other posts such as the examples given, but when it's all you do, I have to question why? I don't know too many people that want to buy a house and think, 'Oh, let's jump on Facebook and see what's for sale or rent'. If you have opened a page up and you've educated your followers that this is the reason for the page, so be it, it's an extra way of having a point of difference. I do know some agencies that are doing this and it's working for them, but they also have added value.
Videos. Show people who you are through some short videos. Let them catch your personality, your experience, your advice and evidence of works in your area, such as a video testimonial or market updates. Facebook loves videos and be sure to keep it short and sweet; I keep mine under one minute, most are around 20 seconds. Last week alone there was around 1,500 views just on my page, not including other social media I use. I say that's a winner for your branding in your local.
Here's another tip, Facebook has a pages manager that helps you post and keep a record of which posts work better for your office and area.
There's some fun things you can post that create free branding of your name. Remember to use Facebook like a newsletter, a website that interacts with your target market. Show people that your office is active, not falling behind the times and reaching people on all levels and age brackets. If you would like a free copy of some Facebook posting tips, This email address is being protected from spambots. You need JavaScript enabled to view it..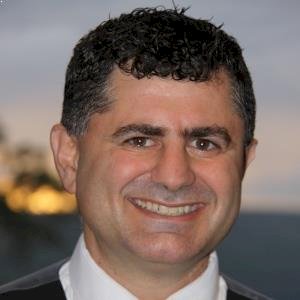 Deniz Yusuf is a consultant, coach and mentor through BDMCoach to agents across Australia, New Zealand and the United States. Having already impacted the industry consulting with McGrath Group, Rental Express and more, he's also started the InspiredGrowth Annual Conference that now opens the door for inspirational learning to non-BDMCoach members. Training isn't just about rent roll growth, but self-belief, inspiration, confidence and results.
Make sure you never miss an episode by subscribing to us now on iTunes
And dont't forget to leave REB a review!

Listen to other installment of the Real Estate Business Podcast