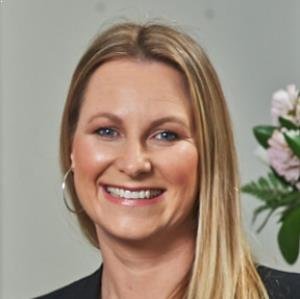 It is in the nature of the real estate industry that agents are often on the road alone and opening homes to potential tenants and buyers, who are total strangers.
This leaves agency staff vulnerable and at risk of injury, highlighting the need to have at the very least some self-defence training.
The Domain team recently participated in a practical self-defence workshop at The Aiki Centre, Hawthorn. Led by Catherine Schnell with her wealth of knowledge and experience, the team gained valuable skills and tools to keep with them while out for work or otherwise. The central message is to listen to your intuition when it comes to personal safety; if something doesn't feel right or safe, then don't do it.
Safety at Domain HQ is something taken very seriously. It starts with the basics of diary management – calendars are open and visible by all team members at any time. This enables anyone to check up on staff and see where they should be and for what time frame. An up-to-date diary also includes the contact of the person the Domain team member is meeting with, allowing for another contact if we've been unable to contact our team member directly. It is essential that the team keep in constant contact with reception when appointments run overtime – so the calendar can be updated and the team is aware.
It is also important to always be prepared for a threatening situation; think about where you are parking, aim for a prominent spot close to the location. Avoid parking in a driveway where your car can easily become trapped leaving you with limited options should you need to leave in a hurry. Avoid routine; visiting a location at the same time every week could make it easier for an attacker to trace your movements. If conducting a night-time open for inspection, light is your friend, ensure you have a torch on hand to assist in unlocking and opening the property, as well as getting to and from your vehicle safely. Armed with some self-defence knowledge assists in being better prepared and remaining calm in the event of an undesirable situation.
Here are some top tips given to the Domain team by Catherine at the training, to ensure the team are prepared if things go pear shaped:
Use a strong clear voice, and short statements like 'stay away' or 'no'
Attempt to defuse the situation if possible, remain calm and don't use language or 'put-downs' as this may escalate the level of abuse
Say clearly what you DON'T like about the persons behaviour and that they must STOP NOW
Name the behaviour 'take your hands off my….'
Ensure you back up verbal defence with POSITIVE and STRONG body language
State the consequence if they don't stop
Establish and maintain DISTANCE (at least two metres) between yourself and the attacker, or potential attacker. Remember FEET APART, KNEES BENT for stability, arms and hands extended forward for both possible protection and to support your verbal strategy
Use sharp twisting and turning techniques (across your body) to break free of grips and grabs, remember breaking the grip in the direction of, or against the attackers thumb/s is more effective
If you cannot break free or you are trapped by the attacker, strike to the most available vulnerable targets on the attackers body such as nose/lip area, eyes, throat, groin, top arch area of the foot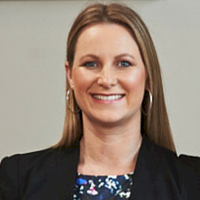 Director of Domain Property Advocates and head of the Property Management  division, Mel leads her team with a hard working attitude, straight shooter approach and tenacious drive to provide consistent, first class service to each and every client.
Make sure you never miss an episode by subscribing to us now on iTunes
And dont't forget to leave REB a review!

Listen to other installment of the Real Estate Business Podcast