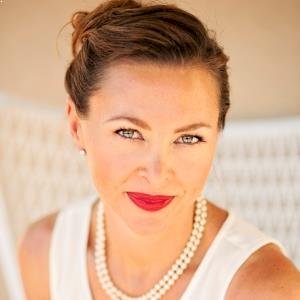 There is no silver bullet when it comes to winning business. There are a variety of factors that work together to convince the investor that you and your team are the right people to manage their investment property.
I love summer, who doesn't? it's a great time to get out in the sunshine and win business – here are a few tips on what you can do to set yourself apart from your competition.
Run a tight, professional open home
Your potential investors are researching how you conduct yourselves and present properties for open homes. So turn up a few minutes early to prepare the property for the 'open', have some cleaning wipes on hand in case you need to quickly clean anything up, make sure the blinds are up, toilet seat is down, beds are made. It is always best to ask this of the tenants, but it may not always happen. We generally only open the home for 15 minutes, so it's imperative that you start on time.
Qualify the investor prior to the meeting
Whether you are making a cold call or the investor is calling you, make sure you have a list of qualifying questions to make sure you get as much information as possible before your listing presentation. Your aim is to find out what the investor's expectations are and what is important to them. Steven Covey said: "Seek first to understand, then be understood." This is a great reminder that each investor will be looking for slightly different things and knowing this will enable you to tailor your presentation to resonate with them. Some examples of this are:
"What are you looking for in a property manager?"
"What is your understanding of the current rental market?"
"Is this the first time you have rented out your property?"
Present with confidence, knowledge, empathy and positive energy
Of course you turn up on time, you're well presented and have a smile on your face. You have done your research, you have your comparables and you are armed with the detail of what is important to the investor. It may be highly detailed routine inspections, fee structure, tenant management, transparency around maintenance and repairs. Whatever it is, knowledge is power and preparation is key. Your objective at this presentation is to impress upon the investor that you understand their needs and can overcome any challenges they have. You are an area expert and property management specialist. All the fancy collateral and testimonials in the world won't mean a thing if you don't make a meaningful connection with the investor, and convince them that you are better than your competition.
Practise and refine your craft
Just like the training and role playing that occurs in the sales division, it is essential that you keep evolving your craft. Winning new managements is an integral part of business growth and should be a top priority of every business. Search out courses and events, read blogs, and get a coach who can help you be the best possible new business person you can be. Amy Sanderson, head of property management for LJ Hooker, is a major advocate of this. She believes that ongoing training and development of property management is critical to ensure you have the competitive advantage. It is just like gaining business for sales, the only difference is you have to maintain the business for years. "Investing in the process of new business is important; investing in yourself is essential," she says.
Ensure your systems back up your promises
So you have presented and won the business. You now need to keep the business and create raving fans. For this to happen, everything you promised the investor needs to run like clockwork. You need to have 100 per cent confidence that the property management team will deliver the service that you assured the investor they would receive. This means clear and concise communication from you back to the team. It also means the process works. There is no point trying to grow your rent roll if you don't have systemisation and scalability in place. This is where smart technology implementation can come into play. Look at automation where you can and make sure the team has capacity to take on more properties. One of the biggest mistakes you can make is letting a new investor down. Not only will you lose that business, you will lose any potential referrals that you could have had if you created that 'raving fan'. It is quite simple: do what you said you were going to do.
So, get out in the sun, everyone is buzzing with the anticipation of all that summer brings, have high energy, know your investor and win that business.
Make sure you never miss an episode by subscribing to us now on iTunes
And dont't forget to leave REB a review!

Listen to other installment of the Real Estate Business Podcast