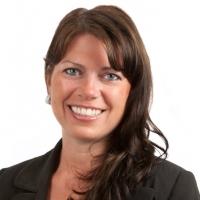 As the weather warms up, so too does the rental property market. With seasonal demand starting to increase, it's important you're getting the most out of your managements.
Below are some examples of extra steps that we take to ensure that we achieve maximum rental returns, ideally with a rent increase on what we were getting previously.
Allowing enough time to find new tenants: Our offices strictly advertise properties within a day or so of receiving the tenant's vacate notice, which generally gives us around two to three weeks' head start to line up new tenants to move in within days of the previous tenants moving out. As a general rule, we might try advertising the property at the high end of the estimate that we think we can achieve for the property, for just one week. That's all we need to gauge if we can realistically achieve what we're asking, or if we need to adjust it slightly, without wasting valuable advertising time.
A pro-active approach in the way that we communicate with our prospective tenants: Many people who've attended rental property open for inspections probably agree that there aren't many property managers that call back the following Monday for some feedback on the property, or offer to assist them in finding something else more suitable. We recently invested in a software system that allows us to record the names and numbers of every person that attends our opens through an app on our phones, and adds them to a database that records their criteria and assists us in finding them something else on our books. Not only this, but it allows a tenant to "book" or "register to attend" an inspection time 24/7. Once we load an open time to the net for the property they've registered interest in, they will automatically be notified of the open time, which means we can more effectively handle large volumes of enquiries from tenants. It even sends out reminders to registered attendees of the upcoming open.
Professional photography: When you think about it, hundreds of people are looking at property after property on the internet within their chosen price bracket. What's going to make your property look any better than the next one? Come Friday when people are lining up their Saturday open for inspection schedule, if your property doesn't have quality, eye-catching photos, then it's not going to make the list of viewings set down for the following day. While we'd love to say that we take great photos, the harsh reality is that we aren't equipped with the expertise, right equipment or time to photograph properties that will ensure a fantastic internet presence. Fortunately, we don't have to. We have sourced an excellent professional photographer who gives us discounted rates for our clients. For every property we list for rent, all have photos that have been taken by a professional photographer, which ensures each property advertised presents its best on the net, subsequently resulting in higher numbers through the open for inspections.
Basic property styling: Most of our properties are let before the tenants move out; however, every now and then we are asked to lease an empty property that is new to our agency. As mentioned in a previous blog, both of our offices each have a cupboard full of styling items that we use in our kitchens and bathrooms to 'dress' properties and give them a touch of homeliness to make it feel less 'empty' and a little more lived in. Like in point #3, people go from one open to another and often forget what they've looked at or don't remember the specifics of the properties they've seen that day. Feedback from prospective tenants has told us that they remember our properties because we're the only agents who style these areas in our vacant properties.
Make sure you never miss an episode by subscribing to us now on iTunes
And dont't forget to leave REB a review!

Listen to other installment of the Real Estate Business Podcast