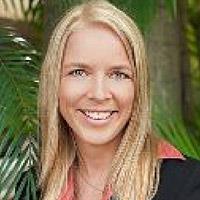 Business development managers (BDMs) are increasingly in demand as real estate agencies ramp up their efforts to gain market share in the uncertain economic climate.
Business development is a combination of strategic analysis, marketing and sales with the objective to grow the property management department by establishing new relationships and increasing opportunities from existing clients.
What does a BDM do?
The first aspect of a business development career is typically to identify ways to generate ongoing leads. You can do this by building new relationships, finding new ways to reach existing clients, or create a new product or service that is better and meets the needs of property investors.
How that happens exactly depends on how passionate you are about your career as a BDM. From my experience, I believe it is a combination of attending events and networking, building relationships with professional services, phone prospecting, self-promotion and becoming a follow-up expert.
What skills do I need to become a BDM?
To be a successful BDM you need to have great sales skills and the right mindset. This includes confidence in relationship building, negotiating and creating trust. Knowing your products, the agency and understanding the real estate market is also a key part. You'll also need excellent people, communication and listening skills. Honesty and integrity are valuable attributes to have, as people are more likely to do business with someone they already trust.
Why is the role of BDM so important to the property management department?
Most principals are conscious of the fact that an efficient and growing property management department is key to their long-term success. All principals want good growth in this area, as the rent roll can pay the bills when sales are tight, and prove to be a great asset to sell when the principal is ready to retire or move on.
More often than not, principals will be immersed in day-to-day duties, managing the team's expectations, managing finances, ensuring cash flow and putting out fires with disgruntled clients. Stepping back from business is vital for growth as it gives the opportunity for new ideas.
My five reasons why it is important to have a BDM:
BDMs think outside the box and are not afraid to test the market.
BDMs are salespeople and understand the importance of flexibility. They work outside the normal 9am to 5pm hours if it means they can secure or generate new business.
BDMs are actively looking for new opportunities and are not afraid to embrace technology.
BDMs are the strong link between your property management team and your sales team.
BDMs are lead generators, converters and retainers.
With the right structure and incentives, the role of BDM has great career opportunities.
How much can I earn working as a BDM?
In Australia and New Zealand, I work with business development managers that earn anywhere between $50,000 and more than $100,000 per year, depending on experience and incentive structure. The ones who are earning more than $100,000 have a strong understanding of the role and are committed to having a long-term career in the real estate industry. They have an ideal week in place and understand why having the right mindset is so important.
In the second part of this article I will cover what works, what doesn't, and why. I will also explain the BDM mindset and the way that you should be thinking to become a successful and have an enjoyable long-term career.
Make sure you never miss an episode by subscribing to us now on iTunes
And dont't forget to leave REB a review!

Listen to other installment of the Real Estate Business Podcast