They say you never get a second chance at a first impression. And considering the logic of that sentence, they're right!
As real estate agents, we're constantly being judged by the public. We're all familiar with the stereotypical real estate agent image: the agent drives a BMW or Mercedes, spends the day talking on the phone with a coffee in their hand, wears an amazing suit, and has fabulous hair and accessories.
But that's not the only way the public are judging you. You're also being judged by the way you market your business.
Even more importantly, prospective landlords and tenants judge you by the way you market your properties for rent – because your property listings are often the first impression someone will receive about you and your business.
Judgement in action
When surveying the new landlords who joined our Real Estate Precinct family last month, we asked them: What made you choose Real Estate Precinct?
The most common response was "the way your properties are marketed and the short time it took you to rent them".
For us, this was a brilliant response – for several reasons.
In particular, we were thrilled to learn that our new clients knew that paying for quality marketing is always part of the deal when they work with us. It also confirmed our belief in the power of professional photography and other professional marketing services.
The REP Rule
One of the most important rules I have at Real Estate Precinct is that no property will ever be marketed without professional photography, an exceptionally well-written script, and a premier listing on REA.
The idea of incredible marketing is to draw as many tenants as we can to a property. I want to have lots of groups through the first couple of open homes so that we can create "fear of loss" for prospective tenants. This fear ensures they act quickly to secure a property they like. The result: reduced vacancy rates and times.
But it's not just the tenants who are affected by our marketing strategy. 
My team and I have been "secret shopped" by many prospective landlords at our open homes. We would never have been on their "shopping list" if we didn't work to ensure our properties always shine in the listings and are appropriately doused in our branding. In other words, the first impressions we create with our listings attract landlords too – and we need both landlords and tenants to run a successful property management business. 
What your listings say about you
At Real Estate Precinct, our property listings say several things about us. Here are just three of them:
• Our listings say that we're serious about leasing our landlords' properties. We wouldn't be paying for quality marketing if we weren't. This sends an important message to prospective landlords, and is the reason they add us to their "shopping list" when choosing a property manager.
• Our listings also say that we care about the properties we manage. Why else would we invest in marketing them? This is good news for prospective landlords and tenants alike, as both want to be confident we'll be looking after their home. 
• Thirdly, our listings say that we are professional in everything we do. Once again, that's a powerful message to be sending to landlords and tenants who will be judging us based on their first impressions of our property listings. 
So those are a few of the things our rental property listings say about us.
What do your listings say about you?
How do you make your property listings stand out from the crowd? I'd love to learn about your approach! Let me know in the comments below.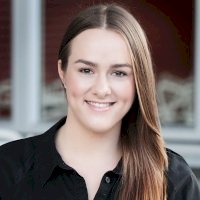 Jess Mazzocato began working in property management in 2008. At just 20 years old Jess was the senior property manager and department manager for a large franchise company.
In March 2014 Jess started a property management specialist company and grew her business from zero to 403 properties before merging her business with an industry leader to create Edge Property Agents in February 2016.
Jess has a strong belief in customer service, education and communication. She works hard to make the property management sector be seen as a professional force in its own right, eliminating the outdated view that PM is an add-on to a real estate sales office.
Make sure you never miss an episode by subscribing to us now on iTunes
And dont't forget to leave REB a review!

Listen to other installment of the Real Estate Business Podcast