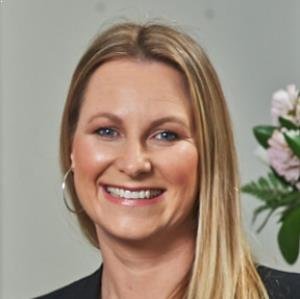 The state of the market at any given time certainly affects the vacancy rate any company can achieve.
Yet it must be said that procedures and attitude can directly affect how quickly a property is leased. Experienced property managers and leasing consultants aren't interested in giving clients a 'what they want to hear' speech. An honest and transparent approach is best when discussing leasing property, particularly the property price.
Rather than securing a listing based on the promise of achieving an outrageous rent, certainly sometimes landlords have a figure in mind they want or perhaps need to get, if this figure isn't attainable, it is far better to start on the right foot and tell them. The alternative is having a property sitting vacant and costing the owner far more in an annualised rental capacity than offering the property at the accurate market rental rate to begin with.
It is better to meet a client's expectations every step of the way. Rather than aiming to exceed their expectations, property managers should be setting themselves the challenge of educating the owner and honestly walking them through each and every step of their investment journey. When a property manager blows a client away by well exceeding their expectations, all it really means is their service is inconsistent.
Consistent and predictable service of a high level requires discipline and dedication to each task and excelling at keeping clients well informed. Meeting your clients' expectations every time is what builds the trust so desperately needed for a good working relationship year in and year out, not to mention the continued referrals a happy client will provide your business.
Marketing is important, which seems obvious, yet we still see awful property photography online every single day. Professional photography isn't a necessity, however, it really must be an option. In-house photography of a high standard is an area Domain Property Advocates train around in both property management and leasing, also understanding the best time and lighting to get the best snap. Like everything, a consistent approach is required, not only for the benefit of the owner and prospective tenants, but also for the company brand.
Floorplans are absolutely required and a non-negotiable in our office – it allows the prospective tenant to really get a feel for whether the space is right for them. There is little point to having 30 people through a property when the property layout or bedroom sizes don't suit, all you need is one qualified and quality tenant to walk through the door – and the more information available in the property marketing the greater chance you have of achieving this. As always, it's quality not quantity that will make the difference and get the property leased.
In the latest Real Estate Institute of Victoria figures, vacancy rates across Victoria range from 1.9 to 4.5 per cent. That is quite a variance. While markets can vary, Victoria's rental market is very solid. Domain Property Advocates boast a vacancy rate consistently under 1 per cent. Effective database management coupled with a dedicated leasing consultant, as well as encouraging owners to continue to update their property as required between tenancies and offering property to the open market with informative marketing material are some of the one-percenters that provides our point of difference and ensures consistency of our brand and the service we can provide our clients.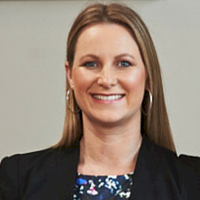 Director of Domain Property Advocates and head of the Property Management  division, Mel leads her team with a hard working attitude, straight shooter approach and tenacious drive to provide consistent, first class service to each and every client.
Make sure you never miss an episode by subscribing to us now on iTunes
And dont't forget to leave REB a review!

Listen to other installment of the Real Estate Business Podcast