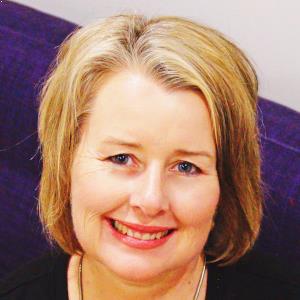 I hear this heartfelt question quite a bit. In fact, I may have asked it myself on more than one occasion.
There is nothing worse than discovering (usually at a very inconvenient time) that things are not happening in your property management department the way you thought they were.  We all know that a systemised office is a happy office, right?
Perhaps you purchased one of the popular "systems" at considerable expense. You know, the ones with the checklists and the videos – they prevent problems from occurring, risk flies out the window and the staff all smile when they use them.
Or did you send your team off to a highly recommended training session/conference/brainstorming retreat in Bali where all attendees were guaranteed to learn how to magically systemise their property management department once and for all?
Or maybe, you have a valued senior employee in charge of ensuring that all your Is are dotted and Ts are crossed, so you don't have to worry about it?
Whatever you did or did not do, the buck ultimately stops with you as the principal. Clients are not interested in what you thought was happening, and just quietly, neither are our governing bodies.
If you asked your team members individually why procedures were not being followed, they would have a number of different reasons for the lapses in office protocol. Any of these following excuses sound familiar?
"It doesn't suit my owners/tenants/contractors/hairdresser/babysitter…"
"Such and such does it her way, and I do it this way. We have different styles."
"It takes too long; my way is so much faster!"
"This is how we did it at my last job and it worked just fine."
I am sure there are loads more excuses out there and I am also sure that they all seem very valid to the individual. But, the reality is that inconsistency in a property management department is the number one cause of problems, which in turn is the biggest cause of your headaches as the principal.
Here are some quick tips for improving consistency within your office i.e. everyone following the same process or system:
Change your language – start referring to the process you are following, rather than the system. An example is "when we do a routine inspection, this is the process we follow", rather than, "when we do a routine inspection, you need to follow this system". Psychology is an amazing thing.
Get more involved – don't assume that things are happening the way you want them to and don't believe everything you hear. Generally, staff don't want to upset you, so there will be excuses, a bit of blame passing and the good old "sorry, I didn't know".
Re-enforce at every opportunity – with genuine interest; don't be an arse about it.
Recognise and reward – it doesn't have to be expensive, sometimes just noticing is more than enough.
Encourage suggestions from the team for improvement, just make sure nothing is implemented without the okay from you.
Each time my team started to veer off track, it was always because I had stopped paying attention to one or more of these five tips. The good news is, it didn't take much to bring everyone back on track and it got easier as time went on.
If you would like some help with implementing processes within your team, I would love to chat with you. Call me on 0427 921 488 or email This email address is being protected from spambots. You need JavaScript enabled to view it.
Make sure you never miss an episode by subscribing to us now on iTunes
And dont't forget to leave REB a review!

Listen to other installment of the Real Estate Business Podcast