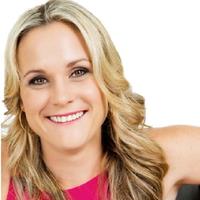 Wouldn't it be nice if at the start of every relationship we laid all our cards on the table and told it like it is? What if we were brave enough to set our expectations of our clients – what would this mean? Could this really be the best course of action to ensure a life-long relationship or are you committing the relationship to its doom?
Either way, it's good news for everyone. Why? Setting exceptions from the start ensures:
A clear direction for all parties.
No confusion.
No misunderstanding.
Parties then choose to move forward or not.
You quickly work out if there is a synergy in the relationship or not.
A decision is made quickly.
So what do you need to do to set expectations in relationships moving forward: 
Explain what your policies and procedures and outline obligations from the start. What is acceptable and what is not and why.
Never assume that your clients know what you mean. Paraphrase and repeat back so that everyone is on the same page.
Explanation of why do you do what you do, what you do differently and why you do it that way.
Set boundaries, explain what the consequences are if the boundaries are crossed.
Take the time from the start of the relationship to explain your standards and values and ensure that there is a clear understanding of these.
This stuff has worked for me in my business and has helped me to create a business and life by design.
Make sure you never miss an episode by subscribing to us now on iTunes
And dont't forget to leave REB a review!

Listen to other installment of the Real Estate Business Podcast