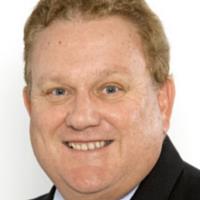 There are a lot of real estate agencies across the country that take on new business at discounted fees without carefully considering the financial consequences of their actions.
To start with, you at least need to know the following information about your current rent roll:
1. Average weekly rent of properties on rent roll
2. Average management fee percentage of properties on rent roll
3. Average monthly management fee revenue of rent roll
4. Average monthly sundry income of rent roll (letting fees, etc)
5. Percentage of sundry income over management fee revenue
6. Average yearly total property management fee revenue per property
7. Percentage profit from rent roll
In a survey carried out by the Leading Property Managers of Australia (LPMA), the average profit of the rent roll was 21.8 per cent.
In this same survey, the average management fee percentage was 7.46 per cent (ex GST).
An example
If you were going to achieve a profit of 20 per cent on the gross annual revenue of your rent roll
Your average management fee percentage was 7.5 per cent per property (ex GST)
Your average rent was $350 per week per property
Your average sundry income was 20 per cent on top of your management fee revenue
Based on the above scenario, your average gross annual revenue would be $1,638 per property.
If your profit was 20 per cent, that equates to $327.60 per property (less than a week's rent).
If your 'break even' was 80 per cent of gross annual revenue, using the above example, the "break-even" revenue would be $1,310.40 per property per year.
Using the above example, assuming you are still maintaining your sundry income at 20 per cent on top of your management fee income, your 'break even' management fee percentage would be 6 per cent.
Keep this type of calculation in mind when you are next tempted to discount your management fees.
Make sure you never miss an episode by subscribing to us now on iTunes
And dont't forget to leave REB a review!

Listen to other installment of the Real Estate Business Podcast
A former Gold Coast real estate director has been arrested at the airport and ch...
McGrath Estate Agents has recruited an acclaimed top-tier agent to its company-o...
The Reserve Bank of Australia has made its official interest rate call for Augus...
In this episode of Secrets of the Top 100 Agents, BresicWhitney agent Catherine ...
A Melbourne-based technology start-up has been recognised for the contribution i...
The growing affordability of the Perth real estate market is highlighted by the ...