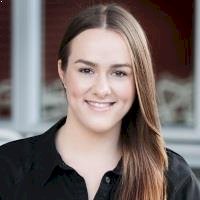 Not only does 2016 bring new year resolutions and goal setting, I project that it will also bring more focus to the professional side of property management.
In the last quarter of 2015, more and more businesses and principals embraced outsourcing both within Australia and overseas. We are now able to outsource the trust account here in Australia and outsource most administration overseas. With the cost of graphic design, web development and SEO increasing here in Australia, more and more are outsourcing this to a full-time overseas employee.
Gone are the days of 'fear' of the internet and outsourcing. Efficiency is the new buzzword and the industry is now embracing it.
I have also noticed an increase in the support for the property management industry. Not only from principals, but from trainers and the REIQ.
The REIQ now has a property management service hotline where agents are able to call for advice and support no matter how big or small the issue. Not only this, REIQ are beginning to introduce a property management chapter that will represent the industry and seek change to the legislation, provide industry feedback to government bodies and help implement change.
An increasing amount of trainers are emerging and focusing on property management rather than sales only, and they are available for all aspects of property management. There is now specialist training for legislation, efficiency, work flow, business development, motivation, and accountability.
Business development is now becoming a hot trend. It is starting to be run within the sales team. Business developers are now being trained within the sales industry with a big focus on scripts and dialogues. For a long time, property management departments relied on the sales department for leads, whereas now, they are becoming self-generating powerhouses.
As well as taking skills from the sales department to grow the business, property management is also taking note on how to successfully market a property for rent. We are embracing professional photography, videos, written scripts and after hour/private inspection times.
Previously property management has been a neglected and overlooked side of real estate. With the new year now upon us and property management fast arising in the real estate industry, I believe that 2016 will show an even higher increase to the professional side of property management.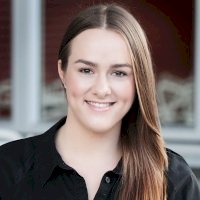 Jess Mazzocato began working in property management in 2008. At just 20 years old Jess was the senior property manager and department manager for a large franchise company.
In March 2014 Jess started a property management specialist company and grew her business from zero to 403 properties before merging her business with an industry leader to create Edge Property Agents in February 2016.
Jess has a strong belief in customer service, education and communication. She works hard to make the property management sector be seen as a professional force in its own right, eliminating the outdated view that PM is an add-on to a real estate sales office.
Make sure you never miss an episode by subscribing to us now on iTunes
And dont't forget to leave REB a review!

Listen to other installment of the Real Estate Business Podcast