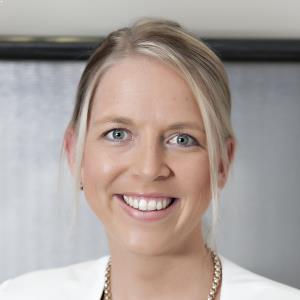 Many BDMs will find themselves hitting a glass ceiling during their career and, from my experience, it comes down to lack of knowledge.
Having the right mindset is vital to the success of the BDM and understanding the power behind having a positive mindset can destroy old habits that are holding you back from your success. Today I have listed my seven steps for rent roll growth success in 2016.
1)    When you respond to a new lead or if you are working off an old database, ensure you have a system in place to follow up with the client to win the business. We live in a busy world today and, to win the business over your competition, you need to follow up, follow up and finally follow up!
2)    Don't just win the business and expect that should be enough! To encourage more opportunities out of your landlords and tenants, you need to connect with them on a regular basis. Provide good news stories, share market updates, call them, ask for feedback on the service and finally find out if they are looking at growing or expanding on their investment portfolio. Don't let your competition sneak in and work with some of your hot contacts that are right under your nose.
3)    Don't go it alone! Be accountable to a mentor or someone in your team. You will only hold yourself accountable for the goals that others know about.
4)    Don't be afraid to share free industry updates in your local marketplace and focus on creating a profile around being the investment property specialist. The more you give back, the more you will receive in return and, to achieve the ultimate goal, you need to people to say: "If you are looking for help in the real estate side of things, I would highly recommend Tara from Wide Bay Prestige Properties; she is the investment property expert on the Fraser Coast and has helped…"  
5)    Meet with accountants, banks, solicitors, financial planners, insurance brokers and loan specialists. Discuss the opportunity of sharing industry updates with potential and current clients. Or set up an investor evening where you share ideas and market updates relevant to your industry. This is a goldmine referral opportunity and one not to be missed! Brainstorm ways to involve past and current client testimonials into your marketing and promotion. If you are running an investor evening, encourage them to speak about some of the personal results they have achieved and the experience they have had with your agency. Provide free advice, resources, and/or industry best practices through all your marketing and promotion. Doing so will demonstrate that you have your client's best interest at heart, as opposed to just trying to win the business on the day.
6)    Ask open-ended questions to learn more about your client's wants and needs. Then (and only then!) provide specific information about your agency and the benefits it provides in the context of their needs around investment property ownership.
7)    Go the extra mile and send a thank you card or congratulations message for a significant occasion. Clients love feeling appreciated and this is a great way to generate more business out of contacts sitting right under your nose in the business.
In 2016 embrace change and focus on the basics that worked for you right back when you first stared. Don't just stick to the same daily routine – get out of your comfort zone, try new things and regain your burning desire for success.
Make sure you never miss an episode by subscribing to us now on iTunes
And dont't forget to leave REB a review!

Listen to other installment of the Real Estate Business Podcast