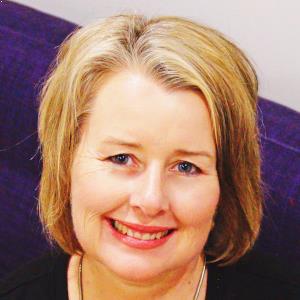 Perhaps it is a horrible memory you would rather squash into the deep, dark depths of your consciousness. Or perhaps it is happening right now and this is the first time you have acknowledged it.
Or is the situation so common that you joke about how such-and-such has you by the short and curlies to everyone and anyone who will listen?
It's not a nice place to be. Generally, the first sense is a vague awareness that you are being manipulated. No alarm bells are set off, but you get a bit of an uneasy sense of loss of power or a feeling of helplessness.
Often we shrug this off as nonsense and continue along the same path only to find we are caught up in a situation which seems impossible to resolve.
The gun to your head (figuratively speaking) could be held by a long-term staff member, a tenant, owner or colleague – the list is endless. You could even have several pistols aimed at you at the same time.  
Often, principals who have become disconnected from their property management department find themselves in this position. Unfortunately, if it's allowed to continue, the only winner is the person with the gun. 
The good news is that this pattern of behaviour can be changed – for the better.
The bad news is that there is going to be pain. The hostage-taker is not going to want to relinquish their position and there will be fallout resulting in blame, excuses and threats.
More good news though (note the happy sandwich), you will survive.  Just like at AA, admitting you have a problem is the first step. 
The Band-Aid analogy is an oldie, but a goodie. When you realise it's time to remove it, you have several choices:
Rip it off with a quick sharp movement and minimal fuss – feel the sting for a while and all of a sudden it's forgotten and you are moving forward.
Slowly peel it off in excruciatingly small increments, allowing the pain to be drawn out over a long period of time. You have to work yourself up to each tiny step and the memory stays with you indefinitely.
Let it fall off by itself over a period of time whereby, apart from becoming really ugly and ineffective, you will gain a grubby, sticky circle that is very difficult to remove. You also run the risk of developing a nasty rash with the potential to spread and take a long time to fade.
Guess which is my preferred method?  By the way, it's been my experience that the things we are most afraid of are generally never as bad as we imagine them to be. Just make sure you put a process in place to ensure the same problem doesn't occur again.
If you need help identifying issues and creating solutions for your property management department, I would love to help. You can find out a little more about me at leanpropertymanagement.com.au/ or call me directly on 0427 921 488 for a chat.
Make sure you never miss an episode by subscribing to us now on iTunes
And dont't forget to leave REB a review!

Listen to other installment of the Real Estate Business Podcast