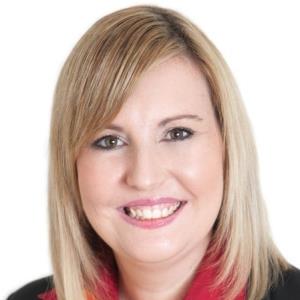 As property managers, property offices or leasing agents, our main aim is to ensure that property investors have their properties rented in the shortest possible time, with the highest quality tenant available (at the highest possible rent!).
We are also tasked with ensuring all statutory requirements are met and both property investors and tenants are provided with a highly effective property letting service.
That said, every market is different and in a market where you are facing properties being vacant for two to four weeks (or longer) before being leased, this can be a stressful time for your investor, your team and you!
The following is part one of the process I take to lease properties, particularly problem leases. Following these steps means I can operate stress-free and can focus my attention on other important aspects of growing my business.
The golden rule: communicate 
Communication is GOLD in this business. If you're a poor communicator then, sorry, this job is not for you.

You need to start the process with effective communication. When a property is vacant and you are conducting inspections, it is important that you provide outgoing feedback to your client on the same day. We all have the best intentions; however, when we are busy, reports generally get pushed to the side. Present your feedback the same day, even while you're inspecting the property if you can. Doing this will show your investor you are committed to finding the right tenant for their property.
By now you should know the best way your customer likes to be communicated with, whether it's SMS, email or phone call. If you haven't yet established their preferred method for communication – ask now!
We all know we are most vulnerable to losing business when the property is vacant, which is when people start looking for better deals and better service. Ensure your investor knows you value their business and that you are always looking at ways to make the process easier for them.
Set a marketing plan
Prepare a detailed marketing plan for the property and detail the type of advertising you will undertake. Will the property be advertised in the newspaper? Which days on which weeks? Will the property have a floor plan and professional photos? Which websites will it be listed on?

Speak to your investor about these decisions. Use the opportunity to establish rapport with your client and show that you have a plan to finding a quality tenant for them in the shortest possible time.
For agencies that charge for advertising, this allows the investors to help select the type of marketing and exposure they want, within a price bracket they are willing to pay for. Another tip is to encourage a "For Lease" sign out the front of the property. After all, it is not only promoting the property is available for rent, it is also great exposure for the agency.
Next time we'll look at the other three steps for stress-free leasing: Inspections, Pricing and Insurance.
Make sure you never miss an episode by subscribing to us now on iTunes
And dont't forget to leave REB a review!

Listen to other installment of the Real Estate Business Podcast