The Australian real estate market has seen a lot of ups and downs throughout 2015, but with 2016 in full swing, it's time to cast our eyes to the year ahead.
This year, to the relief of many, we're likely to see more of a resemblance of a "normal market", with price growth slowing down in our most heated capital cities.
According to Domain Group's State of the Market Report, Sydney and Melbourne are unlikely to see a repeat of last year's strong double-digit growth figures. Sydney prices are expected to grow 4 per cent in 2016 after seeing an almost 20 per cent price jump in 2015.
Melbourne could take out the top spot on the growth leaderboard this year, with a forecast of 5 per cent, after 12 per cent growth in 2015.
Hobart and Adelaide are expected to match Sydney with 4 per cent growth this year, while Brisbane and Darwin are expected to record 3 per cent growth.
Perth, while lagging behind its capital city counterparts at 2 per cent growth, will see a dramatic improvement after seeing price falls in 2015.
While capital city property growth might be down from 2015, properties will still hold their value, and there certainly doesn't seem to be any signs of an imminent property crash as some are predicting.
If your clients are thinking of investing in the property market and are worried they've missed the boat, it could be worth looking at their options now.
A lot of people are holding off to see what the market does in the coming months. However, when it comes to buying it's often best to do what everyone else isn't doing. While people are waiting at the sidelines, some investors can use it as an opportunity to negotiate a good deal.
Domain Group 2016 price growth forecasts:
Brisbane - 3 per cent
Sydney - 4 per cent
Melbourne - 5 per cent
Adelaide - 4 per cent
Perth - 2 per cent
Hobart - 4 per cent
Darwin - 3 per cent
Canberra - 4 per cent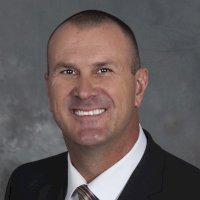 Shane Kempton is the chief executive of Professionals Real Estate. He is an experienced, well-respected real estate identity and chief executive committed to effective development of teams. His reputation is built on honesty, integrity, confidentiality and ethics, all highly valued traits of this influential leader.
Make sure you never miss an episode by subscribing to us now on iTunes
And dont't forget to leave REB a review!

Listen to other installment of the Real Estate Business Podcast