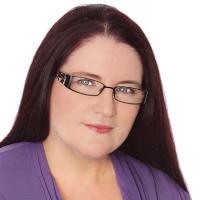 Your team should be the specialist in your area – leave your competitors to be the generalists!
Build your team's knowledge in sourcing information as to what is happening in your area; support, guide and nurture your team. Often I hear principals growling about how hopeless they feel when a client approaches them looking for information that the property management team should have been able to source.  
Have you decided what your point of difference is? Are you marketing your point of difference? Does your team even know what your point of difference is? If you, as principal, answered 'no' to just one of these questions, then how is your team going to help you achieve growth?
Do you want your team to be the specialist? Or are you happy with your market share? It is enthralling when a whole team have a light bulb moment, they are working as a team, they all see the directions in which the office is going, the how becomes evident and the discussions within the office change dramatically.
This journey requires commitment, courage and clarity as your team will look to you to show the way. There will be times when you and your team will feel like giving up, when transformation is occurring there will be pain of change, and some will find this process enjoyable while others will find it terrifying. Celebrate each success with your team and share each milestone with them. Share your success by enlisting your clients to share their experience with the community at large. Testimonials posted to your website or displayed among your current listings creates momentum within the agency on all levels.
Make sure you never miss an episode by subscribing to us now on iTunes
And dont't forget to leave REB a review!

Listen to other installment of the Real Estate Business Podcast