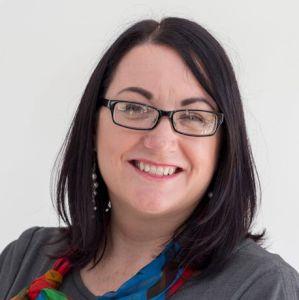 Recently I had to deal with one of the hardest cases I have ever seen. A situation that had a tenant upset, a landlord upset and one of my tradies upset.
My tradie wanted to involve his solicitor and sue my tenant; my landlord still wants me to remove the tenant from the property; and the tenant accused me of only looking out for the landlord's interests and not thinking of them.
To go into the entire story would take more space than I have here. Suffice to say, it's important to always remember that we work for our landlords first, but the rights of our tenants must also be at the forefront of our minds. Our tradies are also a vital part of our businesses and we must make sure that they are protected as well.
After many months, involvement of our local council, the Tenants Union, and advice from REI Helpline, the outcome of my case was fantastic to say the least. What was looking like a $6,500 bill for someone, was reduced to zero and I felt like a superhero!
And there was my biggest downfall – rather than just remaining detached from the whole thing, allowing myself to be the conduit through which the work was done, I got emotionally involved in the outcome and was looking for praise for my amazing work.
I went way above and beyond in this case, standing up for a tenant in a situation where the tenant inhibited every single move I made. They held me personally responsible for a situation over which I had absolutely no control. But it wouldn't have been right in my eyes to not do the right thing, in spite of their efforts to hamper that.
Then when the situation was resolved, with what was an amazing outcome, I wanted the tenant to acknowledge that. Needless to say, things did not go as planned and I ended up very unprofessionally hanging up on a ranting tenant who couldn't say 'thank you' to save their life! 
So what did I learn from this? Firstly, that I need to remain a little more detached. I did my job. I knew I did a great job and that should have been enough. I need to learn to keep my ego in check and not go searching for praise. Not everyone is going to understand how hard we have worked on their behalf – that's just a fact of life.
The second thing I took from this was that doing things face to face is the best way to deal with difficult situations. People cannot see empathy on the phone or via an email. Don't give in and allow people to tell you they are too busy for a meeting; insist on it for difficult cases. When things in this case began to head south with my landlord, who lived overseas and was communicating with me via email, I stayed up late and Skyped him, which turned the whole situation around.
I had requested a face-to-face meeting with my tenant from the start, but they insisted on doing things over the phone and by email since they were too busy. I shouldn't have given in; I should have stuck to my gut instinct, because I feel the outcome may have been different if we had been able to start that way.
So there you have it. Check your ego at the door. Do your job. Follow your gut. Even when it is hard, do the right thing – you will be a better agent for it!
Make sure you never miss an episode by subscribing to us now on iTunes
And dont't forget to leave REB a review!

Listen to other installment of the Real Estate Business Podcast