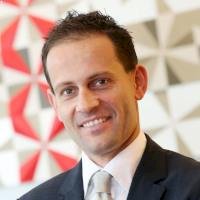 There are many advantages and disadvantages to acquiring a rent roll or agency with the shares in the company that holds the agency agreements versus re-signing all new agreements.
It is becoming more common and I am seeing more and more vendors requesting the shares in their company be sold, rather than re-sign new agreements. For the vendor, there is massive upside but for the purchaser, BEWARE! If that company has traded as the main agency for sales and property management for many years, there could be future risks you don't know about.
Below are my top ten things to consider when you are deciding whether or not to sell the shares in your existing company or, for a purchaser, whether or not to purchase the shares in a company.
No need to re-sign agency agreements: The retention of all your existing owners will be close to 100 per cent as soon as you settle. But how are you going to communicate the news to all your clients, including your owners? You can't just keep it a secret that there are new owners, even if the trading name and all the staff remain in place. People talk, especially staff, and you need to have a clear communication plan and strategy to the market.
Don't change a thing in the short term: If it's not broken, don't break it. The reason you are acquiring this company and business is because it has a great name, great staff, attractive and quality rent roll, and possibly good performing sales business. Watch, learn and tweak. Don't go in like a bull in a china shop, otherwise you won't have a business very soon. If you do sell to the right buyer, and they don't change much, you'll have a happy office with happy staff who are no longer worried about change, hence your owners will stay with the new buyer and your retention will be maximised.
Tax advantages: There are capital gains advantages as well as small business concessions on the transfer of the shares in the company. Check with your accountant what these are and how much you are entitled to.
Purchase price: What is the purchaser buying? Does your rent roll have low or high vacancies? The purchaser is buying the possibility of 100 per cent tenanted rent roll with future income. 
Exchange and settle quickly: Once the due diligence is over and completed as well as the contract finalised, you are ready to exchange. A lengthy exchange to settlement period can only mean there is more chance of the market finding out before you settle, which could mean unrest with the rent roll and staff. Exchange and give the staff some time to digest the news, then move to settle quickly once all entitlements, liabilities and accounting tasks have been performed on the existing company so the purchaser is receiving a clean balance.
Company owners buying another agency: If you're buying the company and you're an existing agency, then you're about to have another company. Speak to Fair Trading about the logistics of managing two rent rolls with two separate companies, under the one premises and one End of Month.
Purchaser inherits all liabilities. As a purchaser, you're about to inherit all liabilities for the company you are about to acquire the shares in. So make sure you do your due diligence very thoroughly and get your accountant involved from a very early stage.
Disgruntled staff: So what happens when your staff find out and they don't like the new owners of the business? You can sell your rent roll for top dollar, however, it stands for nothing if you don't have staff to manage it for the new purchaser. As a purchaser, make sure you give the staff time for the news to sink in, then spend some quality one-on-one time with them so you can get to know them and they can get to know you.
MAAs not being 100 per cent compliant: The last thing you want is a purchaser conducting full due diligence on your rent roll, reviewing every single agreement and finding out the corporation licence is incorrect on some of them or some have not been signed correctly by the owners/landlords. Before you sell, check if the rent roll is 100 per cent compliant. Do an audit of every agreement.
Structure the sale for success: If you have a small rent roll or even a larger one and you've been trading both your sales and property management through the same company since you began trading, then get some advice from your accountant and solicitor on an untraded company in a unit trust structure with all new agreements signed into it. This will give the purchaser comfort they're about to acquire an untraded and clean company with no liabilities whatsoever.
These are just some things to consider when acquiring or selling the shares in a company in order to purchase or sell a rent roll.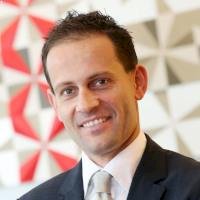 Matt Ciallella is the founder of mc rent roll broking, a specialised rent roll and business broking service for real estate agents, assisting both residential and commercial agents with rent roll sales, agency sales and rent roll transition management as well as strata agency sales. The focus of Matt's work is to simplify the process of selling and buying a business or rent roll by clearly outlining the sale process with vendors and buyers. From the initial meeting until transition, mc rent roll broking aims to understand individual and business goals and is committed to providing agents with personalised and supportive service.
Make sure you never miss an episode by subscribing to us now on iTunes
And dont't forget to leave REB a review!

Listen to other installment of the Real Estate Business Podcast