For those of you who couldn't make it to AREC this year, don't despair – there's still a way for you to get all the great information without having to be there.
With everyone so excited to share what they're doing online these days, can you imagine what happens when thousands of real estate agents from across the country are packed into a two-day conference with 32 amazing speakers discussing real estate and personal growth? Social media explodes!
Here are some simple hacks to help you find some of the best ideas from #AREC16 online.
Follow the hashtag
Typing the hashtag #AREC16 into your Facebook or Twitter search box will show you all the posts that were made during the event. Scan through the posts from attendees and see what topics were discussed. This is a great way to find links to the social media pages of bloggers and speakers who were at the event. Add them to your social media feeds to stay up to date with the information they're sharing.  
Google the speakers
In this day and age, especially in real estate, an online presence is essential. Look up the speakers and see what they're all about. If you find any that seem particularly interesting, or that cover a topic you are interested in, they may have their own training guides or books that you might find useful.
YouTube
This won't substitute being at the event, but YouTube is the best real estate training resource in the world. Look up the speakers to find other talks, interviews and content they've put out. You should be able to find some really good information and with YouTube's handy search algorithm; they'll also recommend other great videos you might like. You never know what other information you'll find.  
Find the bloggers
This is one of my favourite hacks because it's basically the cheat sheet for AREC. This is getting the smart kid's notes in school and photocopying them before the exam. There are some great bloggers out there and they'll help with getting all the relevant information in the one place for you. Keep an eye out for headings like 'Top 10 best ideas from AREC' and 'Key learnings from AREC'.
So here's a guide to the amazing speaker line-up for #AREC16:
Robin Banks – Success is a choice
Fredrik Eklund – Life as number one
Michael Clarke – Making winning decisions in a high-pressure environment
Daniel Petre – Digital disruption
Nigel Marsh – Pretence, purpose and nudity
Ivan Bresic – Getting to $1m GCI is more challenging than $2m GCI
Kate Strickland – Mindfulness of an agent
Mat Steinwede – It's all about the lemon
Vivien Yap – Persistence, determination, action
Alexander Phillips – Creating raving fans begins with six-star service
Sam Guo & Julia Kuo – Authenticity
Jared Cooksley – How millennials make millions
D'Leanne Lewis – Be your best (and worst) competitor
Lynette Malcolm, Michelle Winckle & Stefanie Dobro – Power of the female
Susanne King – You
Phil Harris – The Elite Performers Blueprint
Zali Reynolds – Sow the seeds to reap the rewards
Tom Hector – 0-130 transactions in three years
Sherrie Storor – Creating a social empire
Gavin Rubenstein – From zero to hero
Monika Tu – Concierge: Going above and beyond the market price
Ricky Cave – The journey to a competitive edge
Brian Whiteman– Seven-figure secrets
Alex Ouwens & Nathan Casserly – Agent 2020
William Manning & William Phillips – Two strong Wills
Josh Phegan – Become a great re-order business
There's no substitute for being at the event and hearing these speakers live, but if you couldn't make it to AREC this year, make sure you stick to social media and get all the great information being shared.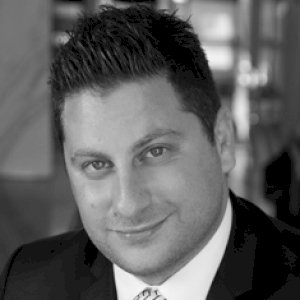 Marcel Dybner is a trusted voice for real estate professionals who has contributed to many leading industry publications. As head of property management at Besser & Co. Estate Agents, he has established himself as the go-to property management expert, building a a dedicated following of clients who confidently refer him to friends and family. Marcel is dedicated to ongoing training and believes that constant self-improvement is vital for both him and his clients.
Make sure you never miss an episode by subscribing to us now on iTunes
And dont't forget to leave REB a review!

Listen to other installment of the Real Estate Business Podcast