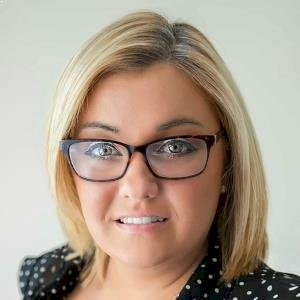 It's no secret that property management has evolved and is continuing to evolve.
We only need look as far as the emerging associate businesses – consider software, tenant checks, utility connections, smoke alarms and tenant direct debit companies; there are so many options.
Bearing this in mind, it is imperative that you look at your agency and ponder these new possibilities.
The reality is, the cost of Australia Post is going up (by what seems like the day!), new systems with greater flexibility are on the market for a fraction of the cost of what have been the main players for a long time, utility connections are offering more and more services, smoke alarm companies are competing and you could be saving your owners hundreds – yet I so often hear, 'If it ain't broke, why fix it?'.
Consider the following:
Whether we like it or not, this industry is evolving fast. Over the last 15 years, I have witnessed numerous companies cease because they thought keeping everything in property management, from wages to technology, as low as they could get away with was the way to be. As an agency, it is no longer about keeping up with the Joneses – you have to be the Joneses if you want your property management department to prosper.
If you were to change to cloud-based software and document management, in reality, you probably wouldn't need a server at all! Not only is it substantially cheaper, but think of how many hours your employees have been unproductive because the server was down.
The new cloud-based software does not require you to pay per individual licence. You can have numerous people use it – for the same fee! They are set up to charge depending on the number of properties you manage. This is undoubtedly a large saving – especially if you have part-time staff, administrators and an accounts team, or run a task-based portfolio that all staff require access to. It could potentially save you $500 or more a month!
Utility companies are offering more. When was the last time you contacted them to see what they can offer you and your team? There are new incentives coming in all the time – make them work for your business, since you hand them theirs on a platter!
Smoke alarms – wow, where to start? So many companies with such a large variation in costs. I know of companies that will include everything from alarms, inspections to batteries for $99 in total per annum; while there are others still charging $99 plus the batteries and alarms – which on average cost an owner between $250 and $350 until all is certified.
Email – use it; it's free! You still need to pick up the phone, but try and stay away from snail mail.
And now I am going to be even more cheeky and tell you – this is why IT IS BROKEN!
You expect to do everything the same and get a different result. This is the definition of insanity. It may currently place you in the middle of your market, but if you fail to change now, you won't be around in a few years' time.
Use the money you save to give your property management staff a raise and keep them happy, because it is already hard to find good staff in property management and it's going to get a whole lot harder over the next few years – this is evident.
Consider a task-based portfolio – these were created for a few reasons, but mainly because the turnover of staff costs businesses too much money, and because property managers were not capable of doing the full job, so task-based portfolios made it easy – learn one job and that is all you need to know.
Many property managers don't know what negative and positive gearing is, what a yield is, what capital gains tax entails or what a depreciation schedule is and what it is for – how can we be specialists if we can't answer these questions?
The reality is that as the cost of property rises, the wages of the sales industry increase. The wages of property managers have remained steady for a very long time. It is now an industry where the demands are high, the hours can be long, the emotional side of the job can be taxing, we receive little-to-no training and we are paid the wage of a good administrator. This is why there are no good staff left – because they are better off doing an easy job with less hours for the same amount of money! The amazing property managers that are around – I can promise you – do it for the love of the job!
Now, let's look at all of these sideline companies – if they did not see the future of property management becoming cutting-edge, and a large industry, would they bother? Would they all be competing so hard now? They study the market, and they clearly project growth and the need to evolve.
The changes are already knocking on our doors. Do yourself a favour – realise it is broken. You do need to look after your property management staff and you do need to consider and act upon the new technology that it already available to you.
And please, for the love of property managers everywhere, understand that we may not earn as much as your sales team, and so we are often viewed as the annoying part of the company that seems to always have issues, a revolving door when it comes to staff, and frankly seen as the bottom of the food chain. But ask yourself this: would you do the job of your property manager for the amount you pay them? If your answer is no, build your relationship with them quick smart!
Growth, evolution and change are upon us.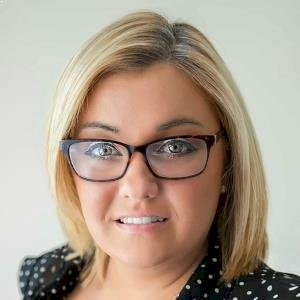 Throughout her 13 years in real estate, Cristel has demonstrated sheer drive and determination to get the best results.
As a fully licensed estate agent, Cristel has proven herself to be an expert across all facets of property management, working as a property manager, department manager as well as vast experience in trust accounting and leasing.
As business development manager within her property management team, Cristel displays leadership, commitment and a strong work ethic every day which assists her in helping owners meet their expectations.
Make sure you never miss an episode by subscribing to us now on iTunes
And dont't forget to leave REB a review!

Listen to other installment of the Real Estate Business Podcast