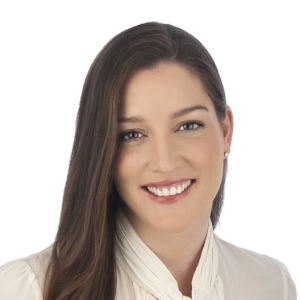 It's still one of the first questions I get – 'Which structure should we implement for the business, and why?'.
Before I get into the arguments, I'd like to say that, like in anything, there are triumphs and horror stories for each. What will work for one person may not work for another for a variety of reasons.
With the disclaimer now made, what are the usual structures?
Portfolio
Portfolio is the most common method of managing properties. It's where one person is responsible for managing all aspects of the client relationship, tenancy and property.
Task
Task arose because people realised there were different skills needed for different aspects of the job. For example, someone who is great at selling property during leasing may not have the skills to maintain the property. Therefore, different groups within the PM department manage leasing, maintenance, arrears, vacates and entries, for example.
Squad
Squads are a hybrid of both styles, in which two or three people work on the one portfolio. Usually one person is responsible for the client relationship and they direct work for the tenancy and property.
The good, bad and the ugly…
The traditional portfolio method has changed over the years to include a small amount of delegation for specialised tasks. For example, it's not unusual to see a portfolio manager supported by a leasing manager. Portfolio is often preferred by property managers who like to take control of the entire process for the client. It's also often preferred by property owners who like to build a relationship with one person.
The issue with portfolio is that there are often many small businesses running within the one business, with the managers dictating how they run their own portfolio. Quality and consistency can be casualties of this type of structure.
The other main issues with portfolio are around recruitment and unplanned absences. If you're looking at growing your business significantly and adopting a 'hyper-growth' strategy, portfolio may become too difficult. It's becoming increasingly difficult to find good property managers and therefore there is a need to hire inexperienced staff and train them. This would prove very difficult for a property manager who is working on all aspects of managing the property, but can work in a department that's large enough to have team leaders. When someone is sick the portfolio usually hibernates until their return. Portfolio doesn't make as much financial sense as the other methods, since you'll need to outlay more for experienced property managers than you will for assistants who can increase the property manager's capacity to manage more properties.
Task structures, if run very well in a 'machine' strategy, can be quite successful, as the specialised departments have their own KPIs and usually have leaders managing their teams, ensuring all the parts are managed well. They'll induct new team members into their way of doing things. Communication is key in this structure. When an owner calls up, the last thing they want is to speak to five different people about their property; therefore whoever is handling the call needs to be able to see where the property is at a glance and have a way to communicate to all stakeholders about any updates. The task structure is not usually able to be implemented in a start-up or small business, as the finances to employ people in different departments are simply not available.
The largest downfall of the task structure can be that team members get bored with doing the same things, for example, the entries and exits. It can also mean that team members get pigeon-holed into only understanding small parts of managing the property, and never fully understand the role of the property manager, which can be limiting in terms of stepping up into management roles. Team members may choose to move on to gain more experience.
The squad structure, in my opinion, works across all strategies and in small and large businesses. The client has one point of contact, but also knows that there is a team working on their property for extra peace of mind. The team has clear career progression, in that they can move from assistant to property manager to property manager executive and beyond, as long as the business is growing. This structure offers scalability and it makes financial sense as you can recruit at an assistant level and train the team the way you wish.
To run this structure well, the property manager executive must take responsibility for the team's performance. Therefore, you must have – or be able to develop – leaders within your business. The traditional property manager, who has never managed staff, is unlikely to have the skills needed for leadership, business and HR and, without training, could be set up to fail.
Make sure you never miss an episode by subscribing to us now on iTunes
And dont't forget to leave REB a review!

Listen to other installment of the Real Estate Business Podcast