Australia may be on the other side of the world, but that doesn't mean we won't see some impact from the surprising decision by the UK to separate from the European Union.
It could actually be good news for the Australian economy and local property markets. The general consensus is that Australian commercial and residential property markets will benefit from the Brexit.
It could take years for an official exit to take place but the uncertainty surrounding the true implications of a Brexit makes it a bad time to invest in UK real estate in the eyes of many investors.
There are already reports of investors pulling out of property deals, likely looking to invest their money in other markets. Australia could be a popular choice. Unlike the UK and much of Europe, Australia offers what many foreign investors will be looking for – political stability, financial system transparency and strong growth.
REA Group chief economist Nerida Conisbee believes the real estate market here will be increasingly attractive, particularly compared to the volatile European environment
Ms Conisbee said there may be some impact on the Australian economy as a result of the British exit from the EU, but it would be "nothing enormous".
"The share market is likely to also be volatile and, as a result, we may see a flight to property," she said.
But do not expect a massive influx of international buyers just yet. It is unlikely we'll see any real effects from the Brexit for a few years, as buyers wait and see what's happening in Europe and adjust their investment decisions accordingly.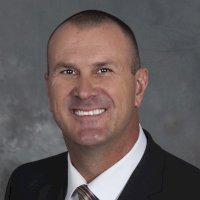 Shane Kempton is the chief executive of Professionals Real Estate. He is an experienced, well-respected real estate identity and chief executive committed to effective development of teams. His reputation is built on honesty, integrity, confidentiality and ethics, all highly valued traits of this influential leader.
Make sure you never miss an episode by subscribing to us now on iTunes
And dont't forget to leave REB a review!

Listen to other installment of the Real Estate Business Podcast