With rent prices for Australia's combined capital cities experiencing a decline over the past year, investors and property managers should be mindful of what to expect in the current market.
National rental figures produced by CoreLogic show that for the year ending May 2016, weekly rents in the combined capital cities of Australia fell by -0.3 per cent. This is the worst performance on record for the national rental market and represents a major turnaround from the 1.5 per cent national growth in rents achieved during the previous year.
Falling rents have been driven by a surge in investor activity, which led to a major increase in the supply of rental properties. At the same time, the softest wages growth on record has limited the financial capacity of renters, who are now gravitating towards cheaper rental properties.
The biggest danger landlords face in the current market is for their existing tenants to leave and the property to remain vacant for an extended period of time.
There is an old saying in real estate that 'the tenant is king', and this is very much a truism in the current Australian property market.
In the current property market, it is critical that landlords reduce vacancy rates by offering the highest level of service to their existing tenants.
If a tenant leaves a property because they are unhappy, the outcome for the landlord may be lost rents over several weeks as they try to find a new tenant, and at the end of the day they might have to accept a lower rent.
One of the most common reasons tenants leave a rental property is that the landlord does not address simple maintenance issues such as fixing a broken air conditioner or faulty shower.
This problem is particularly common with landlords who manage their own properties, as they are often too busy to look after issues raised by tenants, or are simply not in contact.
During times of very low vacancy rates, when tenants are struggling to find accommodation, landlords who provide a lower level of service can get away with this behaviour because tenants have very few choices.
This is where property managers come in. If investors are too busy to manage their property, then it makes sense to hire a professional property management company.
This will ensure that the property is regularly inspected and kept in a good condition. It also means that the tenant will have someone they can easily contact to address a problem at the property, whether it is after-hours or on weekends.
Other benefits of using a professional property management company, which you should tell prospective landlords, include:
Market appraisal: A property manager will be able to give an independent assessment of the correct rent for a property. Many investors tend to over-estimate the rent in a weakening rental market (as currently exists), resulting in lost income through high vacancy rates.
Tenant selection: Landlords need to conduct careful background checks on tenants to ensure they will take a responsible approach to their tenancy. Selecting the right tenant is critical for a landlord because a good tenant will pay their rent on time and look after the property. A property management company will have access to tenant histories, and will also undertake thorough background checks on all applications.
Maintenance: Property management companies conduct regular inspections to ensure properties are kept in good order and any maintenance issues are quickly addressed. In addition, a good property management company will have an after-hours service so tenants can have peace of mind, knowing that any emergency maintenance problems will be quickly addressed.
A professional relationship: Finally, the relationship between the tenant and the owner should be professional. Investors who manage their own properties tend to develop friendships with their tenants, which means that problems can arise when tenants fail to pay their rent or maintain the property. By using the services of a property manager, the relationship is kept on a business footing, which is financially beneficial for the investor.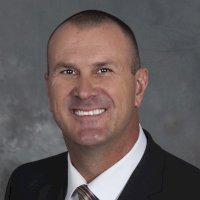 Shane Kempton is the chief executive of Professionals Real Estate. He is an experienced, well-respected real estate identity and chief executive committed to effective development of teams. His reputation is built on honesty, integrity, confidentiality and ethics, all highly valued traits of this influential leader.
Make sure you never miss an episode by subscribing to us now on iTunes
And dont't forget to leave REB a review!

Listen to other installment of the Real Estate Business Podcast