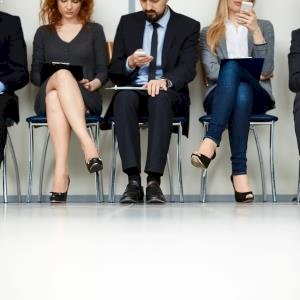 Star candidates do not want to work for drab companies, ineffective managers or dull colleagues. So how can you find the best property managers?
The advertising and recruitment process of a company is a true reflection of the company's culture and branding. 
As a successful leader, you should view your advertising and recruitment process as an opportunity to showcase how unique and successful your company is. Use it as a way to advertise to everyone in your marketplace, including your competitors, why your company is great and why people should work for you.
While perusing Seek and other job boards, I often come across ads that are beyond drab. Zero thought or effort has been put into the ad writing process. I wonder, why on earth would anyone apply for that job? In real estate, we know that the quality of buyer or tenant is reflected in the quality of the home. The same can be said for advertising.  If you put up a drab and lifeless advert, chances are you will get the same in return by way of applicants.
Star candidates do not want to work for drab companies. They want to work in an environment that inspires, challenges and motivates them to be better than they ever thought possible.
View the start of the advertising and recruitment process as the start of a relationship – this is where you need to put the effort in. This is where gloss, glitter and dazzle are required. No one attracts a great partner with a lazy Tinder profile.
Below are some tips to turn your advertising process into a powerhouse branding and marketing exercise:
Be the person you want to attract. Think about them and what makes them tick. What is going to get them to want to apply for a position in your company? Get in their head and write to them. Go one step further and think about how to reach that person. If you are trying to attract a 20-year-old social media guru, perhaps Facebook or Instagram is going to be your best advertising medium.
Know your branding. Recruitment is one of your company's biggest branding opportunities. Recognise this opportunity and use it. Ensure you are showcasing what is great about working for your company. Make people want to work there. Amazing candidates have choice and in today's market, they can pick and choose where they work. What is going to make them want to work for you?
Ask for input. What better way to get a true indication of what makes your company great than to ask the people who work there? This is also another great way to be able to write an effective advert. Why not ask a strong performer in the team to write down the responsibilities and requirements for that particular role? The more input you have, the more likely you're going to hit the nail on the head in terms of hiring strong talent.
Structure. When writing an ad, think about what people need to know and structure the ad around this. People will want to know about your company, about the role, what they will be required to do in that role and what is required of them. 
Make it your mission to showcase your values and methods, and identify the best way to communicate with the right talent.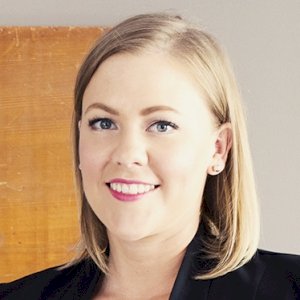 Having entered real estate at the ripe old age of 17, Alison has experienced all aspects of real estate – working her way from receptionist to senior property manager and business development manager.
Alison was awarded many accolades during her property management career, the highlight of which was being the first property manager in the history of her network to receive first runner-up in an International Best New Talent campaign. 
Alison is acutely aware of what makes a great candidate and works with clients to find exactly what they want and need, tailoring her search and interview style to ensure she finds the right person. 
Make sure you never miss an episode by subscribing to us now on iTunes
And dont't forget to leave REB a review!

Listen to other installment of the Real Estate Business Podcast