It is becoming increasingly difficult to lease townhouses and units in the current market. Here are some of the best tools to lease a property that is hard to move.
Get professional photos
Professional photos significantly increase the number of prospective tenants who will view and/or inspect a property. When scrolling through realestate.com.au, the majority of photos are taken by someone who is not a photographer and they often are substandard. My experience in talking to numerous owners and tenants is that when looking at property, they will scroll until they see something they like, and if they aren't impressed by the initial photo they keep scrolling.
Get a virtual inspection
This is probably one of the best tools that has come about in property management recently. They allow prospective tenants to walk through and view a property without having to physically inspect it. I have had numerous tenants apply based on the fact they could do a walk-through from the comfort of their own living room. This is not the glorified slideshow and you can see some examples here – http://www.virtualinspections.com.au/
Highlight the property on REA
It has been proven that highlighted properties are looked at before a regular listing. Their size alone makes them stand out. However, again, the initial photo has to be appealing or you are wasting your owner's money.
Is the price in line with everything else on the market?
While we need to have comparable properties that have rented in the last six months to the property you're leasing, it is possible that the market has shifted since this time. It is always worth looking at what else is currently on the market, and try and align the price with similar properties that are currently advertised. If yours is $40 per week more than other comparable properties at the time, it will sit there. Tenants want to know they are not paying too much.
Ask for feedback
In sales this is done all the time, yet in rentals many of us fail to ask simple questions. If you are getting the same feedback, it may be something simple the owner can resolve.
If the property still doesn't move, further price reductions are ultimately the only issue. Remember, a property is only worth what someone is willing to pay for it.
While I can hear everyone saying, 'My owners won't pay for that', the reality is if you explain to them that the property may be vacant for another X number of days/weeks, which in total is a loss of Y and that this should ensure that a tenant is placed sooner, ultimately you are saving them money. Plus, it is a tax deduction at the end of the financial year.
Remember, the majority of us are time poor, and even when looking for a property we scan the photos quickly waiting for something to catch our eye. Finding time to attend inspections can be a nightmare and chasing an agent makes them cranky. These tools assist the time poor and stop the time-wasters.
To lease a property, make it easy for prospective tenants to inspect and apply, advertise the property to the best of its ability and price it right.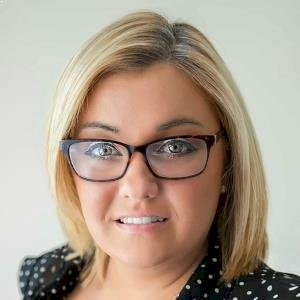 Throughout her 13 years in real estate, Cristel has demonstrated sheer drive and determination to get the best results.
As a fully licensed estate agent, Cristel has proven herself to be an expert across all facets of property management, working as a property manager, department manager as well as vast experience in trust accounting and leasing.
As business development manager within her property management team, Cristel displays leadership, commitment and a strong work ethic every day which assists her in helping owners meet their expectations.
Make sure you never miss an episode by subscribing to us now on iTunes
And dont't forget to leave REB a review!

Listen to other installment of the Real Estate Business Podcast