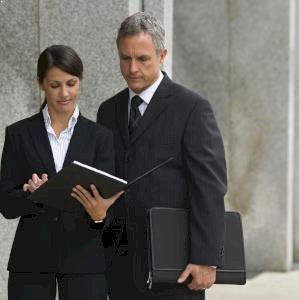 Absorbing another rent roll and taking on property managers from another office can be a stressful process. Here are some tips and tricks on how to do it successfully. 
In order to be a successful business, you need an entrepreneurial mindset. Good business owners and SMEs must also be capable human resources managers, IT visionaries, project managers, digital marketers and quality salespeople – but many are not and this is where acquisition plays a role.
The most important aspect of this whole process is recognising that you or your business can improve your opportunities and capacity to excel if you merge with another business whose support staff immediately takes on the pressure of billing, account management, marketing, etc.
To thrive in today's marketplace, business owners must be honest with themselves and embrace change.
How does a successful merger take place?
1. A good strategic fit
The merger must be part of a clear strategic plan on at least one side of the fence (and preferably both).
In the last few years, my firm has successfully acquired a number of sole practitioners and small practices. All the lawyers had a desire to continue working in marketplaces they identified as changing and where they had various unique needs and wants that were not being met by their existing circumstances.
Our strategic focus was to increase our fee-earning lawyers to cover variable costs and contribute to the fixed costs of our existing business. To my knowledge, many of the goals, if not all, on both sides of the agenda have been met.
2. A nurturing culture
A successful firm should have a strong focus on the development and motivation of the people involved in delivering its service.
Staff should be nurtured in an environment that instils a strong purpose, one that's over and above making money for middle-aged male partners. Your business should foster a culture that maximises the opportunity for people to be the best that they can be.
This has to be the starting place for any business that wants to grow by acquisition. Growth will only occur by bringing employees into a better environment than where they were, otherwise leakage is inevitable, leading to loss of value.
Heading into a merger, you often hear discussions about whether the two parties will be a cultural fit. That is only a challenge if the stronger, acquiring business has a less nurturing culture than the business being acquired.
3. Develop natural leaders
Organic growth occurs in an evolutionary way, so aspire to find or create the leaders who come from acquisitions. Increased demand for services leads to engagement of junior or medium-seniority employees under the supervision of managers. Those young employees, steeped in your culture, can and should become the future leaders, but it will take some time.
It is my experience that many good employees have an unexplored passion to lead, encourage, influence and motivate others. This willingness to push themselves and develop skills in others can be drawn out and utilised for the benefit of the business at a low cost, other than some time, energy and mentoring. Ultimately, everyone benefits.
4. A hero of the merger
Any acquisition or merger needs strong leadership. The leader must have the authority to make immediate decisions, co-ordinate support teams and set the pace. The leader should be strong on strategy and content, as well as process.
Ideally, this individual will devote a considerable amount of time and energy to the integration. Whatever the size of the business being acquired, it is essential that the drumbeats of the fundamental businesses coming together continue seamlessly through the process.
That is, new clients are attracted, work is delivered to an appropriate service level and the expectations of clients are exceeded during a period where staff are experiencing some disruption in changed circumstances.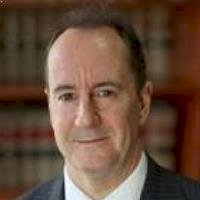 About Rolf Howard, Managing Partner, Owen Hodge Lawyers
---
Rolf is managing partner of Owen Hodge Lawyers. He has been in the legal practice since 1986 and a partner of Owen Hodge Lawyers since 1992. Rolf focuses on assisting clients to proactively manage legal responsibilities and opportunities to achieve competitive advantage. Rolf concentrates on business planning and formation, directors' duties, corporate governance, fund raising and business succession. His major interest is to assist business owners and their financial advisers plan and implement strategies to build and exit from successful businesses. www.owenhodge.com.au 


Make sure you never miss an episode by subscribing to us now on iTunes
And dont't forget to leave REB a review!

Listen to other installment of the Real Estate Business Podcast